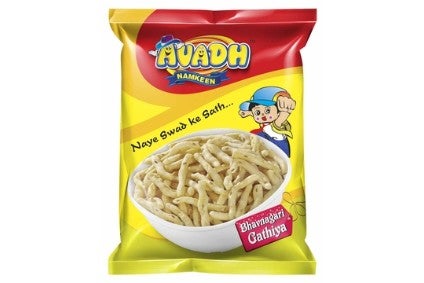 India's Prataap Snacks is seeking to acquire 80% of Avadh Snacks for INR1.48bn (US$21.1m).
The transaction, which is still subject to regulatory and shareholder approval, entails a primary and secondary investment. In the first instance, Prataap will purchase 76.88% of the shares of Avadh from existing holders, and once the deal is completed will buy another 3.12%, according to statement posted with the National Stock Exchange of India.
Through the agreement, Gujarat-based Prataap will also indirectly gain control of Red Rotopack Private Ltd, a wholly-owned subsidiary of Avadh.
Amit Kumat, chief executive of Prataap, said: "Our acquisition of Avadh will help us accelerate our growth and deepen our presence in the key market of Gujarat. We are impressed with the founders and the velocity of growth of Avadh's business since inception. Gujarat is the biggest salty snacks market in India, and is one of the most important markets where Prataap would like to build a presence with a strong partner like Avadh."
Formed in 2010, Avadh manufactures snacks under its namesake brand and has plans to expand outside of Gujarat into Maharashtra and Rajasthan. Prataap, the owner of the Yellow Diamond brand, is buying up the fellow snack maker almost a year after it announced plans for a public offering of shares to fund expansion.
Avadh's founder Rajesh Savani added: "Avadh is well-positioned to penetrate deeper in its home markets and expand further in new geographies and products. We at Avadh are delighted to have Prataap Snacks lead us on this exciting journey in the Indian packaged food industry."