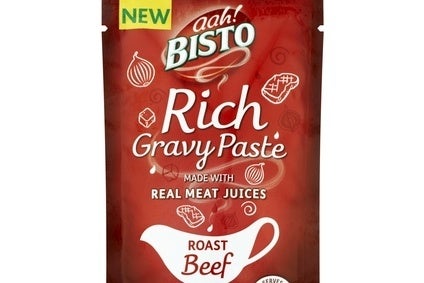 Premier Foods plc today (23 October) warned its annual trading profits would be "towards the lower end of market expectations" after a challenging third quarter when the UK group's branded sales fell by over 4%.
The announcement, which came alongside the publication of its third-quarter sales, hit the company's shares in London this morning.
The Bisto and Sharwood's owner said "unprecedented structural changes in the industry" had been "increasingly demanding" during the quarter.
Sales of Premier 's brands dropped 4.1% in the three months to 30 September. Premier's so-called "power brands" – which include Bisto and Sharwood's, as well as the likes of Ambrosia and Mr Kipling – fell 5.1%. In the first half of 2014, sales of Premier's power brands declined 4.1%.
Premier's total sales, which include those made through its own-label business, decreased 4.7% to GBP177m (US$283.2m).
CEO Gavin Darby said Premier's recent move to set up distinct units within its business would help it respond to the trading conditions facing the company.
"We continue to invest in our brands and strengthen our customer partnerships, while retaining a tight focus on managing costs, the delivery of trading profit and organic deleveraging. I believe this balanced approach is central to creating value," Darby said.
Shares in Premier were down 10.22% at 30.75p at 10:19 BST today.
Click here for just-food's interview with Darby, held after Premier's half-year numbers in July, in which he discussed how the UK group was looking to navigate the tough trading conditions in the country.