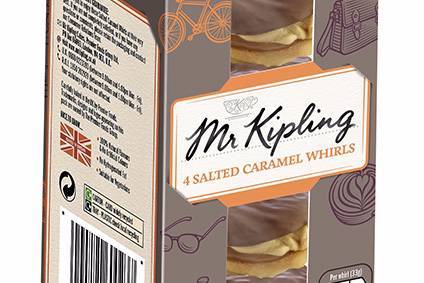 Premier Foods plc has posted a 0.3% increase in sales to GBP586.2m (US$830.2m) for the first nine months of its financial year, helped by sales growth in its sweet treats division.
Group sales in the period to 2 January were lifted by sales in its non-branded division which were up 5.3% to GBP71.6m, but fell 0.4% to GBP514.6m in its branded division.
Premier's third-quarter reflected a similar pattern.
Total sales for the group inched up 0.1% to GBP245.0m. Sales in non-branded rose 6.4% to GBP37.0m but branded sales fell 1% to GBP208m.
The Bisto owner said branded sales in the third quarter were hit by "milder weather" in December, which principally impacted grocery. Non-branded sales grew due to contract gains, especially with mince pies in its sweet treats arm.
Martin Deboo, analyst at Jefferies International said while grocery was below forecast in the quarter, it was "almost certainly weather impacted".
"Grocery embraces weather-sensitive lines such as cook-in sauces, stock cubes & curries."
For the fourth quarter he says positive sales growth is "unlikely".
"The prior year comp gets over 300bps tougher in branded in Q4 and more than 500bps tougher in own label…We are looking for a branded sales decline of 4% in Q4 and a group sales decline of 3%."
Premier Foods divisional performance
Grocery 9M: Sales down 0.9% to GBP414.2m
Sweet Treats 9M: Sales up 3.3%
Grocery Q3: Sales down 2.7%
Sweet Treats Q3: Sales up 6.5%