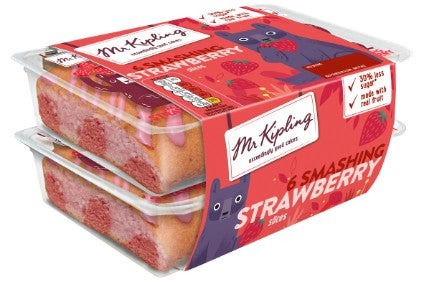 The UK's Premier Foods, behind brands such as Oxo stock cubes and Mr Kipling cakes, has revealed that it is stockpiling ingredients and packaging ahead of Brexit.
The company, one of the UK's largest food businesses, said it intends to spend GBP10m (US$12.9m) stockpiling raw materials in the run-up to the UK's exit from the European Union (EU).
In a post-results call with analysts yesterday (13 November), the company said the decision to start stockpiling was made a few weeks ago.
It said it would look to build up stocks of finished products in January if it still seemed like Britain was heading for a "no-deal" Brexit, which could see trade flows disrupted and tariffs imposed on some goods when the UK leaves the EU on 29 March.
Chief executive officer Gavin Darby, who is stepping down from the role in January, said: "If there was a hard Brexit, the issue will be the ports and it will be – in the short term – the flow of products."
Reports suggests other food companies and retailers are also starting to stockpile food products with Brexit in mind.
UK newspaper Metro reports storage firm Wild Water as saying one of its warehouses in South Wales is now full to the brim with two million turkey crowns and thousands of pallets of cakes, fruit juice and mozzarella sticks.
Managing director Ken Rattenbury said the company is now seeking more storage space to cope with demand. He told the newspaper retailers are "ultra-concerned" about food being held up at ports.