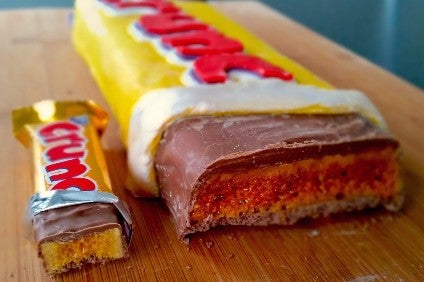 Premier Foods plc and Mondelez International have signed a deal to renew the UK group's long-standing licence to produce and market Cadbury-branded cake and ambient dessert products.
The new deal, announced today (31 August), includes nearly five times as many licenced countries and access to the full range of Cadbury-branded confectionery products.
The new partnership is effective from 1 September and will run until 2022, with an option for Premier to extend this to 2025, subject to meeting certain performance criteria.
The number of licenced countries expands to 46 (previously ten countries) and now includes South Africa, Canada, Japan, China and India, amongst others.
The updated deal also allows for the potential to use the full range of Cadbury brands in ambient cake, such as Flake, Crunchie, Caramel and Marvellous Creations in addition to the Oreo brand.

Gavin Darby, chief executive officer of Premier Foods, said: "Building on a relationship which now spans over 30 years, we are delighted to have completed the signing of this new strategic global partnership with Mondelez International and we look forward to working with them in years to come.
"We are particularly pleased about the expanded scope of geographies and brands, given the opportunity this provides us to further accelerate the growth of Premier Food's International Business."

Glenn Caton, president of Mondelez's operations in northern Europe, said: "We are very proud of our long-term partnership with Premier Foods and are delighted to be continuing to work together to nurture and develop our well-loved portfolio of brands and products.
"The future is bright for Cadbury cakes and for the people that love them."