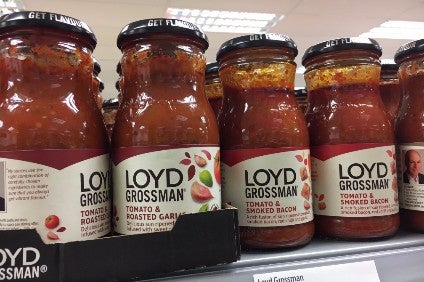 Alastair Murray, the CFO of UK manufacturer Premier Foods, is to take on the additional role of acting CEO when current chief executive Gavin Darby stands down at the end of this month.
Premier said, from 1 February, Murray, who joined from UK dairy supplier Dairy Crest in 2013, is to be acting CEO "on a temporary basis, in addition to his existing responsibilities", until the Mr Kipling maker appoints a permanent successor to Darby, who announced in November he would step down after almost six years in the job.
Darby's departure followed a battle over Premier's strategy with activist investor Oasis Management, which during the summer voted against his re-election as CEO.
Alongside the announcement on Murray's new role, Premier provided a trading update for its third quarter, which ran to 29 December.
Sales fell 2.2% to GBP255.6m (US$328.6m), with Premier pointing to lower revenues from "lower margin, own-branded sweet treats".
Premier saw sales from its overall sweet treats business drop 6.9%. Sales from the company's grocery products dipped 0.1%.
The group's branded sales inched up 0.2% overall, with non-branded sales down 10.3%.
The outgoing Darby said: "Our third quarter of the year saw resilient trading through the key Christmas period in UK grocery and branded sweet treats with our top-five brands all growing market share. Our Batchelors brand has now delivered eight consecutive quarters of sales growth and we saw another good performance from Mr Kipling. We faced into two sets of challenges in the quarter – lower international sales and our logistics programme – which as expected, affected cake sales volumes early in the quarter.
"As we look to the fourth quarter, we expect to see a good performance from branded sweet treats, we have a good innovation plan lined up and our expectations for trading profit and adjusted EPS for the full year are unchanged."
In the six months to 29 September, Premier's group revenue rose 1.3% to GBP358m. Sales from brands inched up 0.5% to GBP296.9m. Premier said sales from "non-branded" products increased 5.5% to GBP61.1m.
Operating profit rose 25.7% to GBP28.3m on the back of a 6.2% increase in trading profit and Premier lapping impairment charges.
The company made a first-half loss of GBP0.7m, against a profit of GBP0.3m a year earlier.
just-food analysis from November 2018: How Premier Foods CEO Gavin Darby is leaving to mixed reaction