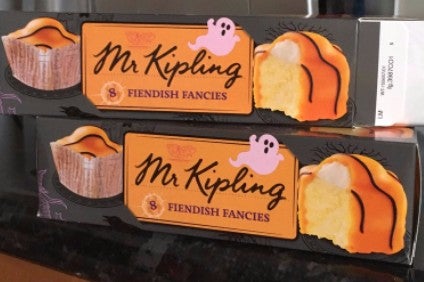 After more than six months without a permanent chief executive, UK-based Premier Foods has appointed Alex Whitehouse as CEO – but has announced Alastair Murray, the finance chief who has has been filling the role on an interim basis, is leaving the Mr. Kipling cakes maker.
The London-listed business said today (30 August) Whitehouse, who was the company's UK managing director, will assume the position straight away and will also sit on the board of directors. In another appointment, Colin Day will become non-executive chairman with immediate effect.
Former chairman Keith Hamill stepped down in July, following in the footsteps of ex-CEO Gavin Darby, who left the Batchelors soups and Bisto gravy maker in January after six years in the hot seat. He had been criticised by some of Premier Foods' shareholders amid a rocky financial performance, although he had made strides in cutting the company's debt and reinvigorating some of its legacy brands.
However, it is now unclear what direction a business review launched under Darby's watch, and continued under acting CEO and CFO Murray, will take. Darby had put the Ambrosia brand up for sale last November, but then called it off earlier this year on speculation it could not get the right price, noting at the time that such a deal would "not result in a satisfactory financial outcome".
Mr. Kipling has also since been touted as a potential sale target. And in April, it was reported Premier Foods had hired advisory firm d'Angelin & Co. to explore a break-up of the business including asset disposals, a process believed to be instigated by Paulson & Co., the food giant's third-largest shareholder after Japan's Nissin Foods Holdings and Oasis Asset Management.
Some of those activist investors now have representatives on the board following heated debates over the company's leadership and strategy.
A statement from Premier Foods announcing the senior management changes said Murray "has agreed with the board to leave the business and step down from the board, also with effect from today", it read.
Duncan Leggett, the company's group director of financial control and corporate development, will now fill the CFO role on an interim basis until a permanent replacement is found.

Richard Hodgson, a senior independent director, said: "On behalf of the board I would like to thank Alastair Murray for his outstanding contribution to the business, both as CFO and more latterly as acting CEO, and wish him all the best for the future.
"I am delighted that Colin Day is joining the company as chairman, a role to which he will bring extensive experience at a pivotal time in the company's history. We are also very pleased that Alex Whitehouse, who has led the successful turnaround of our UK business, has accepted the role of group CEO."
Incoming CEO Whitehouse added: "I'm delighted to become Premier Foods' CEO and look forward to working with Colin and the board to drive further value from our great portfolio of brands. I'm very encouraged by the improved performance of the business over the last couple of years and see this as something we can build on further."