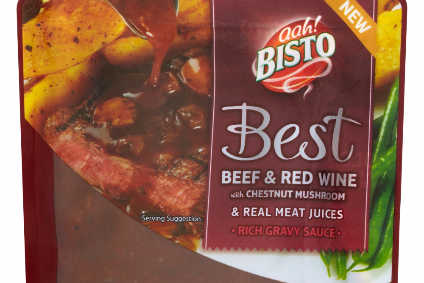 Premier Foods plc, the UK group behind brands including Mr Kipling cakes and Ambrosia custard, today (18 January) warned annual profits could be 10% lower than it expected, in part due to its struggles in passing on Brexit-linked cost increases.
Gavin Darby, Premier's CEO, said the company's trading profits for its 2016/17 financial year would be "approximately 10% below previous expectations".
"Sales in our third quarter were weaker than expected despite a strong December. We now expect category performance to remain challenging during the fourth quarter and as a result sales will be below previous expectations. Additionally, recovery of significant input cost inflation in certain areas is taking longer than originally foreseen," Darby said.
The news sent Premier's shares tumbling in early trading in London.
Darby said Premier would start a "new cost-saving and efficiency programme", which he said would "deliver GBP10m from 2017/18 with equivalent further savings the following year".
He added: "This programme will support the company's twin goals of delivering trading profit and free cash flow while investing in innovation and consumer marketing."
Alongside the profit warning, Premier provided details on its sales for its third quarter, which ran to 31 December. Sales fell 1% to GBP251.4m. Premier's brands reported a 3.8% decline in sales. The company's non-branded business saw its sales grow 11.6%. Volumes increased 3.4%. Darby said six of Premier's "eight major brands" had gained market share.
Jefferies analyst Martin Deboo described the share gains for the six brands, as well as Premier's international growth and the company's statement its talks with Mondelez International to extend its licence for Cadbury cakes, as "silver linings".
However, he added: "Input costs are inflating by mid-single digits. Premier is in intense negotiations with retailers on pricing and promotion, but there is no certainty around the outcome. Cost recovery lags now seem inevitable. A shift in the climate away from volume-enhancing Multibuys and in favour of pure price discounts is hurting volumes and margin.
"We're disappointed to again see own-label sales growth exceeding branded by a wide margin, with growth arising from low quality streams such as powders and retail flours. In fairness, own-label volume isn't substitutional for branded and Premier has little choice but to maximise near-term contribution. But the ongoing failure of the core branded grocery business to progress is a source of concern to us."
Shares in Premier were down 15.25% at 40.68p at 08:13 GMT.