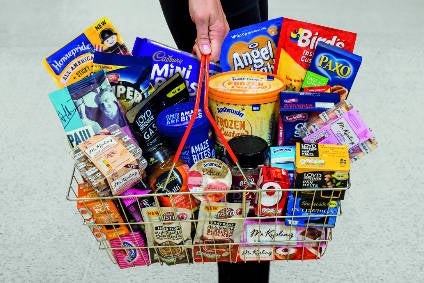 Premier Foods plc revealed this morning (20 July) its first-quarter revenue fell by 3.1% as declining sales of the UK group's grocery brands offset the growth of sweet treats and non-branded items.
The company's branded grocery division, which includes Bisto gravy and Loyd Grossman sauces, was hit by the timing of promotions and warm weather, Premier suggested. Sales from the unit dropped 7.9%, the company revealed.
Premier noted: "The grocery business saw encouraging market share gains in major retailers and some pricing benefit in the quarter. However, the reported sales quarter on quarter were adversely impacted by lower market volumes partly reflecting a warmer June, lower promotional effectiveness particularly in the desserts category and a move to more normalised levels of trade investment in non-retail channels."
The group flagged the performance of its newly-launched noodle products under the Batchelors brand as a bright spot in the performance of its grocery business. The range was developed in conjunction with its Japanese partner Nissin Foods Holdings. As part of their strategic tie-up, Premier also "significantly" expanded the distribution of Nissin's Soba Noodles in the quarter.
The decline in grocery sales was partially offset by a 1.4% rise in sales from Premier's branded sweet treats unit, which includes Mr Kipling cakes, and an 11.3% rise in the group's non-branded sales. Premier's relatively small international unit booked growth of 20%, its eleventh consecutive period of sales expansion.
On sweet treats, Premier noted its performance was boosted by higher Cadbury cake sales – which it produces under licence from Mondelez International – as well as a return to volume growth for Mr Kipling.
The company said group-wide sales were "in line" with expectations and reaffirmed its outlook. The company said it anticipates growth in the second quarter, resulting in a flat first half.
Responding to the update, Jefferies analyst Martin Deboo observed: "There is everything to play for in a year that has already been guided as back-loaded. But getting a tad faster out of the blocks would have been good news for an embattled management team and their long-suffering investors. Management are guiding to something around flat sales in H1, which implies circa 3% growth in Q2, in line with our forecasts."