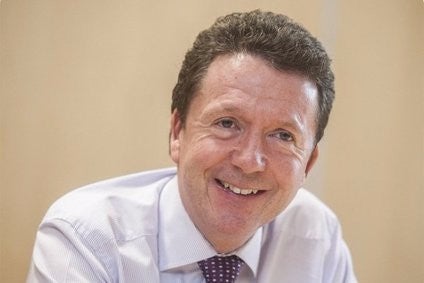 Premier Foods plc remains locked in a war of words with activist investor Oasis Management, the activist investor trying to unseat the UK manufacturer's CEO Gavin Darby.
The Mr Kipling maker has today (3 June) responded – in the form of a presentation – to a letter from Oasis issued yesterday outlining why the investor thought Darby should go.
The issue came to light on 22 June when Premier – which has brands including Ambrosia custard and Oxo stock cubes – revealed to the London Stock Exchange it was aware Hong Kong-based Oasis, the company's second-largest shareholder with a 9.3% stake – intended to vote against Darby's continuation in the role at the company's annual general meeting on 18 July.
Oasis is critical of Premier's performance under Darby's leadership. The former Coca-Cola executive became CEO of Premier in 2013.
Yesterday, Premier responded to Oasis' criticism, backing Darby in the CEO role and detailing why it believes shareholders should vote for him to remain at the top of the company.
It was also revealed Darby had received the support of the trustees of the company's three largest pension funds.
But in an open letter dated yesterday and addressed to the three trustees, Oasis returned to the attack.
Oasis stated that while it was not seeking to make wholesale changes to the company's business, in its view the current approach by the management team has "failed miserably, resulting in it having insufficient funding to invest in its excellent brands to maximise their full potential".
It added: "The deteriorating underlying financial performance of the company has forced management to turn to the help of the pension trustees to protect its poor cashflow position."
Oasis said before it became a shareholder in Premier it commissioned a report from leading independent pension consultants to help it better understand the three pension schemes, and the effect any corporate action including the sale of a brand, might have on the pension schemes.
"It was only after having been satisfied that there was an opportunity to both enhance value for equity holders and simultaneously also improve the position of pension scheme members that Oasis made the decision to acquire a large shareholding in Premier Foods," it said.
Oasis said it regards the company's brands as "gems" that have been "badly mismanaged and under-invested".
It added: "We consider that with new executive leadership Premier Foods will be able to follow a new strategy to enhance the value of its brands – one which will increase group revenues and cash inflows and will de-risk the company for the benefit of all stakeholders including pensioners."
Oasis has also called for the publication of Premier's regular strategic reviews and the options identified by such reviews.
It said the company's defence of CEO Darby "is to support the status quo which is not in the interest of any stakeholders".
It added: "While Oasis is of the strong view that Premier Foods has suffered from poor financial performance under Gavin Darby's leadership, this is not just our opinion. Unfortunately, it is an opinion shared by other shareholders and we consider that the share price reflects this."
Oasis describes the five years under Darby's leadership as "disastrous".
It added: "We consider five years as more than sufficient time to turn the company around and, accordingly, we consider that all stakeholders including pensioners deserve better."
The investor is calling for an asset sale and said such an initiative would lift Premier Foods out of its "current zombie-like state and materially improve its prospects of future success".
Some media reports yesterday suggested Oasis had already identified a number of potential replacements for Darby.
In response to the latest Oasis letter, Premier has today issued a presentation re-affirming its support for Darby and pointing to what it believes has been achieved under his five-year leadership in terms of both performance and strategy.
It also included endorsements of Darby from a number of industry figures.
Ian MacLaurin, formerly chairman of UK big four grocer Tesco, said: "I have known Gavin Darby for 25 years, firstly as his customer when he was at Coca Cola Europe and I was chairman of Tesco, and then as his chairman when he was at Vodafone. I have always found him to be an excellent manager, good with people, and a very strong strategic thinker. The grocery market has been going through turmoil in recent years. Against this backdrop, what Gavin has achieved at Premier Foods since he became CEO has been hugely impressive.
"He has significantly strengthened the company's finances and transformed its brands. For Premier Foods to change CEO at this stage would be a mistake."
Mark Price, formerly managing director of fellow UK retailer Waitrose, added: "Premier Foods had serious structural issues when Gavin became CEO. Few CEOs would have taken them on. Since then the company has restructured its debt, its pension deficit, sold assets and realised value and traded through a really demanding market.
"If these activist investors succeed in removing him they risk destroying significant value, rather than creating it."