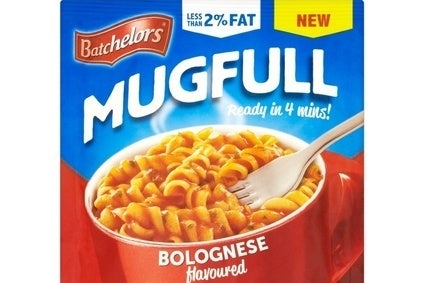 Premier Foods plc is to launch low-fat soup sub-brand Batchelors Mugfull as part of wider plans for the Batchelors range in the UK.
The company has developed four flavours – including Bolognese Flavour Pasta and Tikka Flavour Rice – for the Mugfull line, which contains less than 2% fat.
Jess Ali, Batchelors brand director, said the soups would "provide a more exciting lunchtime alternative to a sandwich or thin soup".
Batchelors Mugfull will carry an RRP of GBP0.80, with an offer of three packets for GBP2.
Meanwhile, Premier has changed the recipes for its Batchelors Deli Box range. It said the products "now contain thicker and more noodles in order to give shoppers a more satisfying and filling eat".
It has also added a Steak & Ale Pie limited-edition flavour to its Super Noodles line.