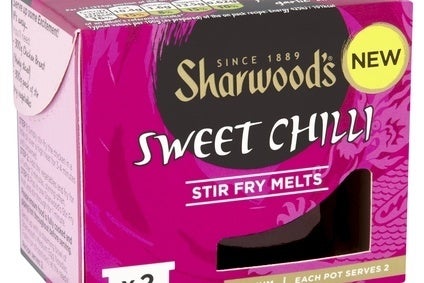 Premier Foods plc has announced the launch of a Sharwood's range of sauces in the UK designed for stir-fry cooking.?
The Sharwood's Stir Fry Melts are available in four flavours: Sweet Chilli, Spicy Szechuan, Chow Mein and Sweet & Sour.
Helen Warren-Piper, marketing director, grocery, said: "Sharwood's Stir Fry Melts are an exciting way for consumers to add flavour to their stir fries – one little melt releases mouth-watering aromas and flavours whilst keeping the veg crispy for a delicious meal every time."
The products are available with an RSP of GBP1.59 (US$2.40) each.