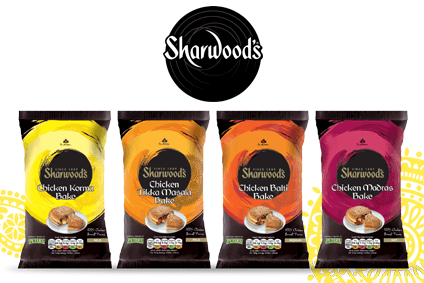 Premier Foods plc and Peter's FOOD SERVICE have teamed up to produce a new chilled pastry bake range sold under the Sharwood's brand.
Peter's will manufacture, market and sell a range of naan-shaped pastry bakes in four curried variants.
Clare Morgan, marketing director for Peter's Food Service , said: "Consumers are already familiar with Indian cuisine in the chilled pastry category. We believe the rich, delicious flavours of the Sharwood's curry sauces, encased in a naan-shaped pastry bake with sprinkles, will resonate with avid chilled pastry consumers and new consumers alike."
A spokesperson for the Premier-owned Sharwood's brand added: "Coupled with the strong consumer equity of the Sharwood's brand, we are confident that the products will have wide market appeal and attract new consumers to the chilled pastry category."
Peter's manufactures products for Quorn Foods and last year agreed a deal with Heinz for the launch of the Heinz Big pastries.
The Sharwood's bakes will retail at GBP1.50 (US$2.39).