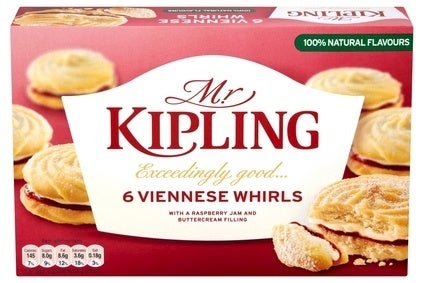 Premier Foods plc has insisted its suppliers will ultimately benefit from requests for payments, arguing they also stand to gain "as our business grows in the future".
The practice of requesting payments from suppliers was introduced in July last year as part of Premier's turnaround drive. Among other cost-cutting measures, the company initiated plans to reduce complexity by halving its number of suppliers and developing "strategic partnerships" with those that remained.
"As part of the programme, our suppliers are asked to make an annual voluntary investment to help fund our growth plans. In return, our suppliers benefit from opportunities to secure a larger slice of our current business. They also stand to gain as our business grows in the future," a spokesperson for the Mr Kipling maker told just-food.

"In the current challenging environment, the support of all of our suppliers is crucial. We are delighted with the positive response we have had from many who are actively engaging in building a new partnership with us, including many small companies. Indeed, many of our suppliers have seen their business grow as a result," the spokesperson continued.

The payment requests were put into the spotlight this week, when the BBC's Newsnight programme ran a story on the practice.
Unnamed suppliers contacted the BBC, with one said to have received correspondence from Premier that companies which did not take part in the scheme would be "nominated for de-list".