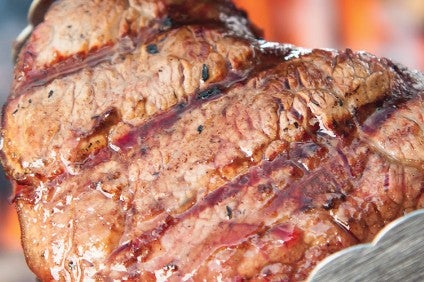 Premium Brands Holdings has acquired full ownership of Leadbetter Foods in what the Canadian food maker said was its "next step toward building a leading specialty protein platform in Ontario".
In a stock exchange filing today (19 September) Premium Brands said the transaction will be funded through its existing bank facilities and is expected to be "immediately accretive to its annual earnings per share and free cash flow per share".
Leadbetter manufactures bacon, fresh and frozen burgers and portion-cut steaks from its two production sites in Orillia, Ontario. The company generates annual sales of approximately CAD55m (US$44.8m), Premium Brands said, without being more specific.
Premium Brands produces and distributes a whole host of products, ranging from processed meats such as its Belmont burgers, to deli items and sandwiches. The business also covers food-service through brands such as Centennial and Maximum Seafood.
The purchase follows comments by president and CEO George Paleologou in August Premium Brands planned to pursue "several transactions" this year helped by a "record" second quarter.
Paleologou said of the deal today: "Not only does Leadbetter perfectly complement our Ontario-based Belmont Meats' burger business, but it will also help with the launch of our Centennial business' Ontario operations when Centennial opens its new 105,000 square foot custom cutting and distribution facility in the Toronto region at the end of this year."