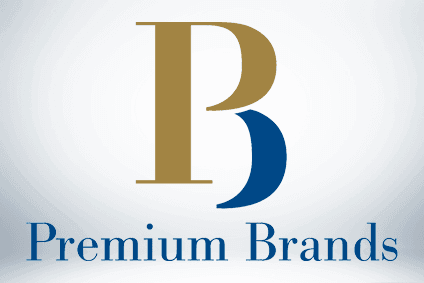 Canadian food maker Premium Brands Holdings today (15 May) booked "record" first-quarter earnings and sales, boosted by revenue increases across its speciality foods and food distribution operating units.
Revenue for the period ended 1 April was up 25.5% over the corresponding period in 2016 at CAD478.2m (US$351.2m). Earnings were CAD15.3m versus CAD9.2m in the year-ago period.
The company said consolidated EBITDA for the period was also "a first-quarter record" of CAD38.4m, representing a 53% increase over the year-ago period.
Premium Brands president and CEO George Paleologou said the results marked "another quarter of solid financial performance".
First-quarter revenue from the group's Specialty Foods unit was up 8.5% over the year-ago period at CAD284.5m, which the group said was "primarily due" to business acquisitions. Sales rose 3.9% on an organic basis. Meat snacks, premium processed meats and artisan breads "were the primary drivers" of organic volume growth, the group said.
Premium Brands' food distribution's (PFD) revenue for the first quarter of 2017 was CAD193.7m versus CAD118.8m in the corresponding period last year, primarily due to business acquisitions which accounted for CAD66.1m of the increase, the group said.
PFD's organic volume growth rate was 6.1%, amounting to CAD7.2m. "Primary drivers of PFD's organic volume growth were "the expansion of its western Canada foodservice distribution network into niche elements of the retail channel and a variety of seafood based initiatives", the group said.
Premium Brands' acquisitions last year included Montreal-based C&C Packing and its affiliate, Premier Meat Packers.