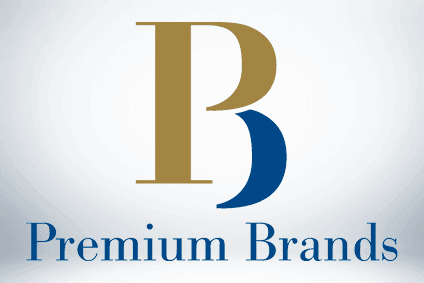 Acquisitive Canadian food group Premium Brands Holdings has snapped up three more businesses.
Premium Brands, which has already bought three companies in 2016, today (1 December) announced another trio of businesses would be added to its operations.
The company has moved for Canadian artisanal baker Island City Baking and its affiliate Conte Foods, which produces fresh pasta.
Premium Brands has also acquired Larosa Fine Foods, a Canada-based manufacturer and wholesaler of Italian products.
Island City manufactures fresh and frozen artisanal bead at a facility in Richmond in British Colombia. It supplies retail and foodservice customers in the south of the province. Conte Foods distributes "speciality" products and fresh pasta produced at its site in Burnaby, also in British Columbia.
Combined, Island City and Conte Foods generate annual sales of approximately CAD20m (US$14.9m). Premium Brands will pay CAD20.3m for the businesses, consisting of CAD13.3m in cash, CAD3m in its own shares and a minority equity stake in the Premium Brands' bakery group.
"Both Island City and Conte Foods have built strong reputations for manufacturing great high quality products and providing exceptional service to their customers," president and CEO of Premium Brands George Paleologou said.
Island City president Carmelo De Luca and senior vice president of operations An Nguyen will remain with the company following the transaction. "The dynamic and entrepreneurial cultures that Carmelo and An have developed at Island City and Conte Foods make these businesses a perfect fit with Premium Brands," Paleologou added.
Larosa, which has annual sales of approximately CAD4m and is based in Vancouver, will be moving its operations into Conte Foods' Burnaby facility.
"We are very excited about the opportunities that will result from the merger of Conte Foods and Lasosa," Paleologou said. "The new combined business, which will be under the leadership of Carmelo De Luca, will position us well in a fast-growing, niche segment of the specialty food space. Furthermore, we expect to accelerate its growth by enabling it to leverage Premium Brands' resources including our extensive sales and marketing infrastructure in Canada and the US."
The purchase price for Larosa was CAD700,000 in cash.
Both transactions are expected to be immediately accretive to both Premium Brands' earnings per share and free cash flow per share on an annual basis, the company said.