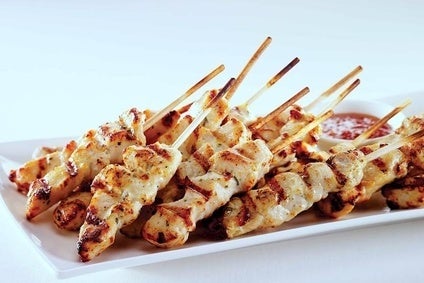 Premium Brands Holdings, the Canada-based food group, – has announced the acquisition of a majority stake in local meat products maker Expresco Foods.
Expresco specialises in the manufacturing of grilled protein products including seasoned skewers for the foodservice and retail channels. It has a presence across the US and Canada and sells its products under the West End brand. It has annualised sales of around C$55m and operates out of a 44,000 square foot production facility in Montreal, Quebec.
George Paleologou, president and CEO at Premium Brands Holdings, said: "Dennis [Papakostas, Expresco's founder] and his long-term business partner, George Tiritidis, have done an exceptional job in building Expresco and we are honoured that they have chosen us to be their partners in the next evolution of its development.
"Looking forward, we will be working with Dennis and George to accelerate Expresco's growth through a number of capital and operational expansion initiatives including leveraging our extensive marketing and distribution infrastructures in both Canada and the US to expand its customer base, using our leading protein focused brands to increase Expresco's presence in the deli departments of small and large retailers, and incorporating Expresco's products into our sandwich products."
Premium Brands' portfolio includes Grimm's Piller's Freybe and Hygaard.
Papakostas said: "We chose to partner with Premium Brands based on their reputation for being fair and honourable and for their history of respecting the unique cultures of the businesses they invest in. I have no doubt that our company and our people are in good hands and that this new partnership will make Expresco into an even stronger company."