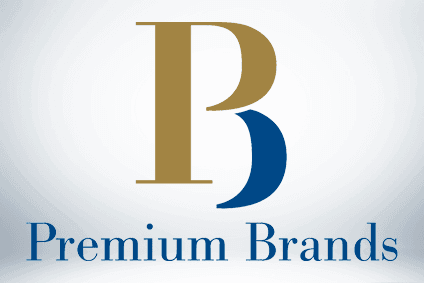 Canada-based food producer Premium Brands Holdings has cut its full-year revenue and profit guidance amid a number of recent acquisitions.
The Toronto-listed firm lowered its estimate for sales to a range of CAD3bn to CAD3.06bn (US$2.27bn to $2.31bn), compared to its previous prediction of CAD3.01bn to CAD3.07bn, Premium Brands said as it released its earnings results for the third quarter and year-to-date.
Adjusted EBITDA is now seen at CAD255m to CAD265m, down from CAD278-287m.
The EBITDA margin is expected to settle around 8.3% to 8.7%, lower than Premium Brands previously thought, due to lower margins from its recent acquisition of the US-based Ready Seafood business announced in September. The company also cited "transitory lower gross margins being generated on several new growth initiatives and lower-than-originally expected deflation in the cost of certain raw material commodities" for the downgrade.
Third-quarter adjusted EBITDA rose by 44% to CAD71.3m. The metric improved year-to-date to almost CAD189m from CAD142.9m.
Meanwhile, sales revenue climbed to CAD836m from CAD558m, and was up for the nine months at CAD2.18bn compared to CAD1.61bn a year earlier.
Third-quarter net earnings stood at CAD36.1m, up from CAD21.3m a year earlier. Nine-month net earnings reached CAD79.9m, versus CAD63.3m in the corresponding period of 2017.