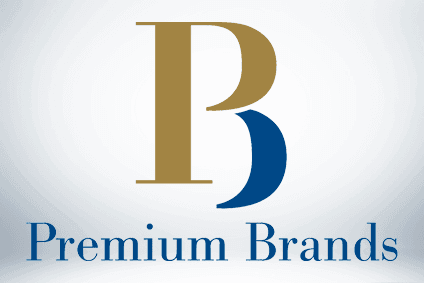 Canada-based manufacturer Premium Brands Holdings is once again on the lookout for acquisition targets after temporarily suspending activity in May as a result of the uncertainty surrounding the coronavirus pandemic.
Premium Brands Holdings said the volatile economic climate created by Covid-19 has led to a number of food businesses approaching the company in search of a deal.
"Our acquisition pipeline remains especially robust and we expect to execute a number of transactions during the second half of the year," Premium Brands Holdings CEO George Paleologou said.
"Covid-19 has motivated many more successful food entrepreneurs to reach out to join our unique ecosystem. We're delighted and honoured to be able to offer them ownership solutions that preserve their operational independence while providing them access to our extensive resources and best-in-class services."
When Premium Brands Holdings paused its M&A activity in May, the company said it had at least 20 targets on the table with five in the "advanced" stage.
Speaking to analysts on Thursday after the group reported its second-quarter and first-half results, Paleologou said: "We have many acquisitions in the pipeline. We put everything on hold, effectively, so we're really backed up. We have a very large M&A team here and they're raring to go. We will have a very, very busy second half of the year completing transactions.
Chief financial officer Will Kalutycz told analysts Premium Brands Holdings will also be resuming its capital expenditure programme.
"We are in the process of assessing five major capital projects with a combined preliminary estimated cost of US$87m," he said.
Kalutycz said subject to these projects meeting the company's minimum internal rate of return threshold, it expects them to start over the next two quarters and to be completed between the fourth quarter of 2021 and the fourth quarter of 2022.
Vancouver-based Premium Brands Holdings' business is focused on cured meats, meat snacks, proteins, sandwiches and seafood supplied to customers in Canada and the US.
In 2020, the company has carried out two pieces of M&A: its first foray outside of North America with a 16.7% stake in La Felinese Salumi, a dry-cured meat producer based in the Italian province of Parma; and the purchase of Bavarian Meats, which makes branded meat snacks and deli meats for the US Pacific Northwest.
In the 13 weeks to 27 June, Premium Brands saw its revenue increase by 3.3% year-on-year to CAD976.6m (US$729.9m) but adjusted EBITDA was down from CAD88.3m the second quarter of 2019 to CAD67.1m. The company pointed to "impacts associated with the Covid-19 pandemic including lost sales and CAD10.9m in net transitory cost impacts". Earnings stood at CAD13.5m, down from CAD31.2m a year earlier.
First-half revenue reached CAD1.91bn, versus CAD1.72bn in the opening six months of 2019. Adjusted EBITDA was CAD131.4m, compared to CAD148.6m in the corresponding period a year earlier. Earnings were CAD25.7m, against CAD41.2m a year ago.
In 2018, Premium Brands Holdings set targets for CAD6bn in sales and CAD600m in adjusted EBITDA by 2023. Paleologou said the company remained "on track", adding: "While the Covid-19 crisis has impacted the trajectory of how we will get there, the incredible amount of new product innovation being developed across our many businesses combined with an especially robust acquisition pipeline make us more confident than ever that we will meet or exceed them.
"Looking beyond Covid-19, I remain very optimistic about our future. We are very pleased with how our portfolio businesses reacted to the challenges created by the Covid-19 pandemic as they once again demonstrated the agility and responsiveness of our entrepreneurial based business model. I have no doubt that we will emerge from this crisis a stronger and even more resilient company. The momentum shown in our May, June and July results reflect this with a number of our businesses now facing unprecedented demand for their products from both new and legacy customers."