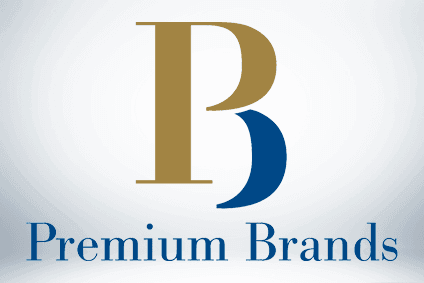 Canadian food group Premium Brands Holdings is looking to make more acquisitions in 2016, according to chief executive George Paleologou.
In March, Premium Brands Holdings struck a deal to acquire Montreal-based C&C Packing and its affiliate, Premier Meat Packers, for C$146m (US$112m).
Announcing the company's second-quarter and first-half results on Tuesday (9 August), Paleologou indicated more could follow.
"Our acquisition pipeline remains very active and we fully expect to complete several more accretive acquisitions this year", Paleologou said.
Premium Brands Holdings booked sales of CAD843.9m (US$647m) for the first half of 2016, an increase of more than CAD150m over the same period last year.
The results, which build on "record" first-quarter sales and earnings announced in May, included adjusted EBITDA for the first half of the year which rose to CAD65.2m from CAD47.4m in the corresponding period a year ago.
Adjusted earnings for the first half of the year were CAD28.8m compared to CAD16.7m for the second-half of 2015. On a reported basis, Premium Brands posted net earnings of CAD27.6m, versus a loss of CAD6.9m in the first half of 2015.
Paleologou said the Vancouver-based company remained on course "for yet another record year" and is "steadily progressing towards our goal of being one of North America's leading specialty food companies".
"For the [second] quarter, our sales grew by 27.4%, our EBITDA grew by 40.7% and our adjusted earnings per share grew by 40.4%," Paleologou said. The go-ahead has also been given to build a 212,000 sq ft sandwich assembly facility in Phoenix, Arizona.
The company is exceeding internal long-term organic growth targets and "generating steady improvement in our margins through the consistent execution of several core growth strategies, including product innovation and differentiation, focusing on high growth product categories, geographical expansion and investing in state-of-the-art capacity and technology" Paleologou added.
TD Securities analyst Derek Lessard analyst said Premium Brands Holdings was feeling the impact of inefficiency at two sandwich plants in the US, which prompted the bank to cut its forecasts for the company's EBITDA up to the end of 2018.
"Operating inefficiencies tied to its two US sandwich plants are taking a bit more time to work through. While management said that there was an improvement relative to last year, the specialty foods sandwich gross margin was still below its long-term potential," Lessard wrote.
"Premium Brands has yet to start firing on all cylinders in our view. We expect that to happen closer to the end of 2016, once it works through the last of the kinks at it sandwich facilities. Still, we are forecasting 31% EPS growth in H2/16 driven by modest margin expansion, sales growth,and contributions from recent acquisitions."