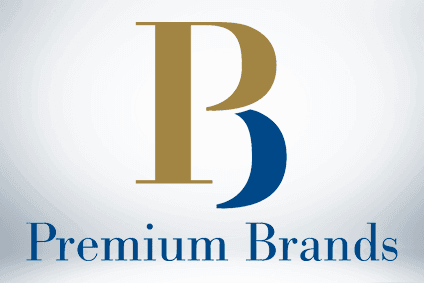 Canadian food business Premium Brands Holdings has set out a new strategic plan to double sales after the busiest year yet for acquisitions in its almost 20-year history.
Chief executive George Paleologou told investors on a post-annual earnings call this week the Toronto-listed firm made 12 acquisitions last year totalling CAD753m (US$565.1m), and indicated more are on the horizon. Many of those corporate purchases were centred on the US, a key market for Premium Brands' expansion plans.
Four of the deals represented "major platform transactions", while the rest were bolt-on acquisitions, the CEO said.
Paleologou noted: "2018 was a transformational year for Premium Brands as we made major progress in spring boarding some of our key growth platforms into the US marketplace. While all of these transactions are expected to strengthen some of our businesses, many of them also position us to take advantage of the significant opportunities that exist in the US."
Richmond-based Premium Brands has just launched its PB Ecosystem strategic directive, which seeks to double sales to CAD6bn in five years and achieve an adjusted EBITDA profit margin of 10%. The company hopes to achieve those targets through a "combination of organic growth, continuous efficiency improvements and acquisitions", Paleologou said.
The company's latest financial results showed sales for the year ended in December climbed 37% to CAD3.02bn. Adjusted EBITDA surged to CAD251.3m, from CAD190.2m, for net earnings of CAD98m, up almost 22%. The fourth-quarter EBITDA margin was 7.4%.
Commenting on the results, Paleologou said: "2018 will become known as one of our most exciting and transformational years yet, one where we took great strides in positioning many of our speciality businesses to become billion-dollar platforms.
"In particular, our meat snacks, deli meats, sandwich and seafood businesses all gained significant traction in the US through a combination of strategic acquisitions and by being leaders in innovation, operational excellence and brand and market development. Our record sales and earnings for 2018, against a difficult industry backdrop, is a testament to the progress we have made in moving towards our long-term objective of being the leading speciality food company in North America."
Guidance for the year was kept at sales of around CAD3.7bn and adjusted EBITDA of CAD320-340m.
Some of the more notable US acquisitions undertaken in 2018 included Premium Brands' purchase of Ready Seafood, ready-meals maker Buddy's Kitchen, Oberto Meat Snacks and sandwich business Raybern Foods. In Canada, it snapped up Yorkshire Valley Farms and Penguin Meats Supply, among others.
Paleologou said 30% to 40% of the CAD6bn sales target will come from growth related to acquisitions, and the rest from organic growth.
Under the PB Ecosystem project, the CEO said Premium Brands is seeking to expand production capacity at its Canadian plants to service the US market, and part of that plan entails increasing imports from Europe, which he said are "substantial", to free up space in its domestic facilities.
The company will also start importing more products from Europe to serve its expanding presence in the US, he said.
"We expect 2019 to be another busy year, with there being the distinct possibility of us completing one and possibly larger and more transformational transactions," Paleologou said. "The food universe is changing rapidly, and our investment strategy will position us to continue to be an innovator and a disruptor."