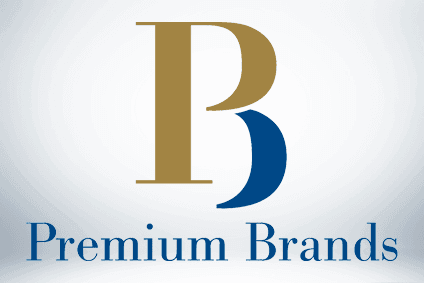 Canada's Premium Brands Holdings is set to surpass management expectations for the business with revenues predicted to break the CAD3bn (US$2.3bn) mark this year for the first time aided by a flurry of recent acquisitions.
While chief executive George Paleologou said aspirations for Premium Brands Holdings were once centred on achieving billion-dollar revenues, those same aspirations have now switched to individual categories, with seafood, protein and distribution singled out to eventually reach such a milestone.
And Paleologou said more M&A is on the horizon for the Toronto-listed firm as it focuses on better-for-you foods and "cleaner" product categories. According to Paleologou, the company has spent more than CAD541m on acquisitions so far this year and added the "pipeline of opportunities remains very robust" for the second half after reporting its first-half results for the six months ended in June yesterday (13 August).
"We like our platforms. We believe that all of them are competing in the space that is generally growing from the point of view of consumer demand, for various reasons. People out there are looking for better, cleaner food. And those are the themes that we invest in, either organically and by acquisition. That's not going to change."
Premium Brands upgraded its 2018 revenue and profit guidance yesterday after posting what it said were "record" second-quarter results. And in the same announcement, the Richmond-based company revealed it had snapped up the sandwich business of Select Food Products of Minneapolis, which will be incorporated into its Buddy's brand facility in Lakeville.
The Select Food purchase rounded off a splurge of M&A activity in 2018, with Yorkshire Valley Farms of Ontario another deal struck after the end of Premium Brands' second quarter.
Also featured in the array of acquisitions were Penguin Meats Supply, described as "a distributor of protein products to foodservice and retail customers" based in British Columbia. In April, Premium Brands bought US sausage specialist Oberto Meat Snacks and increased its investment in Vancouver-based McLean Meats.
Another four companies were taken under Premium Brands' wings in March: Concord Premium Meats, an Ontario-based manufacturer of branded and customised protein solutions for retailers and foodservice customers; The Meat Factory, a cooked meals maker also located in Ontario; Country Prime Meats of British Columbia, which makes meat snacks; and Quebec-based fresh and frozen seafood distributor Frandon Seafood.
"Oberto's, as well as Concord, were very, very significant acquisitions for us and very transformational to some of our platforms in general," Paleologou said.
While it is unclear what form further acquisitions will take, Premium Brands sees opportunities in "leveraging" its meat snacks business in the US, particularly for "high-end, better quality" products.
Paleologou said the company is in discussions with Oberto's management with a view to rolling out high-end meat sticks in the US, and also how to take advantage of its Italian experience with a launch under the same brand.
"Again, there is a lot of discussions, a lot of opportunities there," the CEO added. "And we are really excited. And we believe that Oberto's will become a very key part of our strategy to grow our meat snacks platform in the US."
Consumer demand for meat snacks is buoyant, according to Paleologou, with the "high end of the spectrum growing even faster".
Appetites are also changing, with consumers showing a preference for nutritional products, more protein and less sugar.
"We like those type of trends," Paleologou said. "We like the cooked protein trends as well. The concept of minimally cooked processed protein, this is an area where we've invested a lot of capital in and a lot of effort in."
The CEO pointed out Premium Brands has become the largest manufacturer and seller of cooked kebabs in North America and the company has "a lot of very exciting initiatives when it comes to cooked protein".
Paleologou, meanwhile, pointed to "ageing baby boomers" as a demographic driving demand for seafood. "That's one of the reasons why we like that space. So, there is a lot of very positive trends that are driving our growth. And this is why we are in these segments to begin with. But we really like what we see in seafood."
He believes the seafood segment could become a CAD1bn business for Premium Brands, along with its protein segment incorporating meat snacks and dried meats, and now Italian meats with the acquisition of Concord Meats. And the firm's distribution group could also reach the same milestone, he said.
In conjunction with reporting total revenues for the first half of CAD1.35bn, Premium Brands upgraded its full-year outlook to a range of CAD3.01bn to CAD3.07bn. Even if that target comes in at the bottom end, it would still represent almost a 37% increase over the CAD2.2bn revenues the company booked last year.
Paleologou wrapped up his aspirations in the earnings statement: "We are as excited about the future and about our ability to create long-term sustainable value for our shareholders as we have ever been. Inevitably there will be bumps in the road, but we have no doubts about the path we are on.
"A great example of how far we have come is that we now visualise many of our platforms becoming billion-dollar businesses versus not that long ago when this was our goal for Premium Brands as a whole."