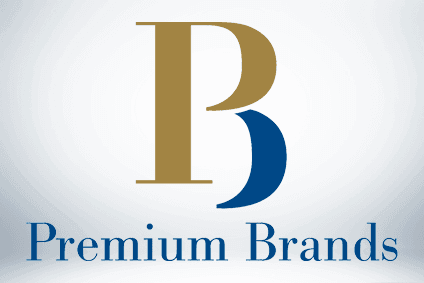 Premium Brands Holdings, the Canadian speciality food group, reported "record" first-quarter sales and earnings but narrowly missed consensus expectations.
The company booked a 16.1% rise in sales, which rose to C$381m. Adjusted EBITDA, stripping out a slight impact from discontinued operations, rose to $25.1m versus $18.9m last year, an increase of 32.8%. Net earnings rose to $9.2m compared to $3.5m.
Cheif executive George Paleologou said the company achieved this result despite a challenging market. He commented: "The continuing year-over-year improvement in our top and bottom lines is being driven by several sustainable factors including our leadership in capitalising on a number of developing consumer trends. These trends include growing demand for higher quality foods made with simpler more wholesome ingredients and an increasing reliance on healthy convenience oriented foods both for on-the-go snacking as well as for easy home meal preparation."
However, Premium Brands shares dropped just over 8% following the results release yesterday (12 May) as the group missed earnings expectations, with consensus analyst forecasts predicting EBITDA of $28m.
During the quarter, Premium Brands struck a deal to acquire Quebec meat group C&C Packing. Paleologou said the firm is now working with the C&C management team to deliver synergies and grow the business organically and through acquisitions.
Canaccord Genuity analyst Derek Dley noted that Premium Brands continues to execute on its growth strategy, with management talking of a "strong" M&A pipeline. "C&C Packing… represents an attractive addition to the company's platform in Quebec, where C&C Packing is a leading distributor of fresh and frozen meat products to retailers and foodservice providers. Management commented that the acquisition pipeline remains strong heading into the remainder of the year," he wrote in an investor note.