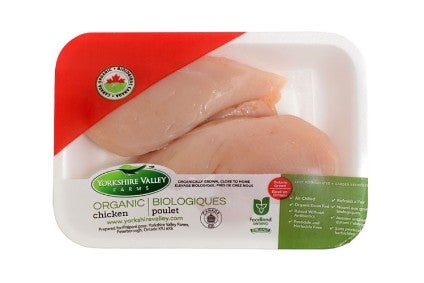 Premium Brands Holdings has upgraded its annual earnings guidance for the second time this year as the Canada-based speciality foods producer beefs up its portfolio through acquisitions.
The Toronto-listed firm reported record second-quarter revenues and profits today (13 August) and now sees the former metric in a range of CAD3.01bn (US$2.3bn) to CAD3.07bn for the full year, from CAD2.98-3.06bn previously. Adjusted EBITDA is expected at CAD278m to CAD287m, compared to CAD274-286m.
Premium Brands latest acquisition spree takes in Yorkshire Valley Farms of Ontario and Select Food Products based in Minnesota in the US for a combined purchase price of approximately CAD46.2m.
"Both businesses are expected to have an immediate positive impact on the company's sales but only Yorkshire Valley Farms is expected to have a positive impact on its adjusted EBITDA since the costs associated with transitioning Select Food's production to one of the company's sandwich plants in Minneapolis are expected to largely offset its incremental adjusted EBITDA in 2018," Richmond-based Premium Brands said in a statement.
The company reported second-quarter revenues rose 31.9% to CAD761.5m to give a first- half total of CAD1.4bn, up 27.5%. Adjusted EBITDA climbed 34.9% in the first three months to CAD74.2m, taking the first-half result to CAD117.3m.
President and chief executive George Paleologou said: "We continue to make solid progress in building our business platforms into industry leaders by providing our talented management teams with the resources they need to grow and diversify their businesses, both through organic initiatives and acquisitions. In turn, this is resulting in continued record top- and bottom-line growth for Premium Brands as shown by our most recent quarterly results."