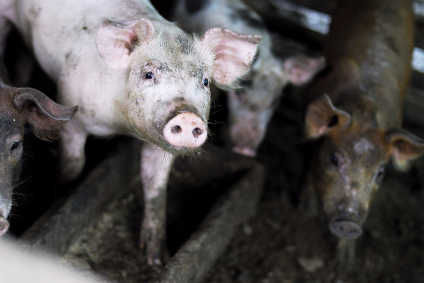 US pork processor Prestage Farms is investing US$240m in a new facility in Iowa .
The 650,000 square feet facility will process 10,000 hogs per day and employ 1000 people.
Prestage Farms said the plant in Mason City would "utilise the latest innovations in processing and automation technology".
It added the facility would increase competition and maximise the value of US produced hogs at a time when the consolidation of the pork packing industry has decreased competition for live hogs and helped depress prices to hog producers
"We are excited to take the next logical step in vertical integration by building a new high tech pork plant in Mason City," said Dr. Ron Prestage, doctor of veterinary medicine.
"We see this as an opportunity to secure the future of our family business, its employees, and our contract growers. We have been impressed with the help and support provided by local and state officials, the Iowa Pork Producers Association, NPPC, and the National Pork Board. We have always believed that our family and employees must be engaged in the communities in which we operate and the industry we represent. Having produced market hogs in Iowa for the past dozen years, we believe Mason City is the right place for us to strategically build this new plant."
Construction is expected to start this summer the plant operations starting mid-2018.