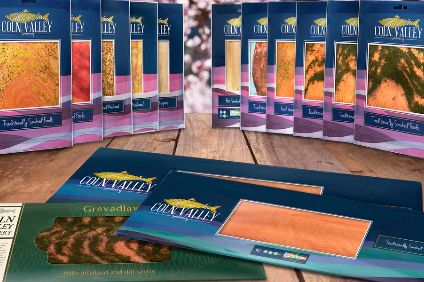 UK salmon processor Coln Valley Smokery has relocated its operations to Aberdeen, Scotland.
Coln Valley's former site in Gloucester, England, is now empty.
Coln Valley joins its sister firm John Ross Jr in Aberdeen. Both are owned by Estonian company PRFoods,
In a statement sent to just-food, Christopher Leigh, CEO at John Ross Jr and Coln Valley, said: "We can confirm that Coln Valley's operations have been moved to Scotland, as previously communicated to its customers.
"We took the decision to relocate Coln Valley's processing capability to Aberdeen for a number of reasons, all of which are based on the continued growth and success of the brand. This has now been fully implemented.
"The Aberdeen site from which Coln Valley's products will now be produced is a double A-graded BRC facility, which places it in the top tier of worldwide producers that have demonstrated the highest standards within the food production industry; an aspect that for many large retail brands is now a pre-requisite.
Coln Valley's former Gloucester site was only SALSA accredited, which, although still a high standard, represented a barrier to continued international growth.
"In an industry marked by erratic pricing, creating efficiencies is a way in which to ensure the successful continuation of highly regarded brands such as Coln Valley. Whilst very unreliable market forces have negatively impacted many UK processors and limited their ability to continue production, Coln Valley's relocation to Aberdeen has not only protected its ability to continue producing smoked salmon, but also increased its ability to produce even higher volumes.
"Coln Valley is now ready to embark on its next phase of growth and we look forward to developing the brand both domestically and internationally."
Lee said the firm acknowledged that the decision has affected some full-time roles in the Gloucester area. However, the number of roles affected has not been revealed.
Coln Valley said all permanent members of staff have been offered jobs in alternative locations and redundancy packages.