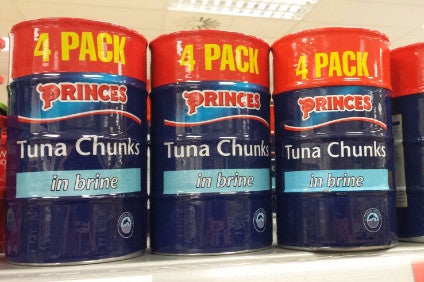 Princes, the UK-based food and drinks group owned by Japanese conglomerate Mitsubishi Corp., has named Cameron Mackintosh as its new managing director.
Mackintosh, who holds the roles of deputy managing director and chief executive, finance at Princes, will replace Mike Easterbrook next month. Easterbrook, a 30-year Princes veteran, has decided to retire at the end of March.
The change at the top of Princes means the company will have its third managing director in under two years. Easterbrook took the job in the summer of 2015 after Ken Critchley decided to leave the business.
Mackintosh, has worked for Princes for 15 years, will take the helm on 1 April. Stephen Cardall, Princes' finance and information systems director, is to become the company's chief executive, finance. Craig Price, the company's group buying director, will become chief executive, commercial.
Princes said "no further announcements" about Mackintosh's deputy MD role "will be made at this time".