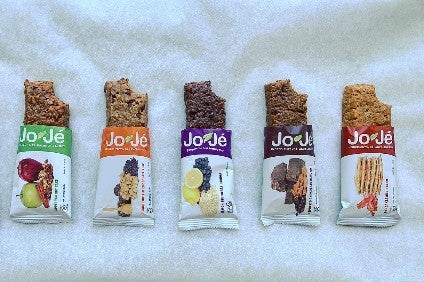 RoadRunner Holdings, a holding company set up by a US private-equity firm to house sports nutrition brands, has acquired natural energy-bar maker JoJé Bar in California.
American Pacific Group in San Francisco established RoadRunner last year before making its first acquisition with work-out brand SaltStick, a business founded in 2006 by Jonathan Toker and which produces chewable and liquid products containing a host of nutrients, including SaltStick Vitassium.
JoJé Bar now joins the line-up, a business founded in 2016 by Jess Cerra manufacturing a range of healthy energy bars using natural ingredients. Cerra, who is the company's CEO, will become vice-president of product and community development for RoadRunner, working alongside the latter's chief executive Mac Tillman.
Cerra said in a statement today (24 March): "When I first spoke with Mac, I knew in the first 30 seconds that this was a good fit. I'd spoken to private-equity firms in the past, but Mac and his team at RoadRunner were completely different. He presented something that was good for my life's balance and good for the health of the JoJé Bar brand."
Financial terms of the transaction were not disclosed.
Tillman added: "From both a product and brand values standpoint, JoJé and Jess are a perfect fit for us at RoadRunner. The bars deliver an uncompromising balance of taste and nutrition for active people, and the brand is all about creating a welcoming community."