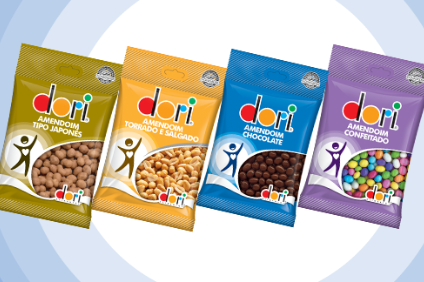 US-based private equity firm Acon Investments has acquired a stake in Brazilian snack and candy maker and distributor Dori Alimentos
The deal, struck for an undisclosed sum, was made through the buy-out house's Acon Latin America Opportunities Fund IV (LAOF IV).
Acon's São Paulo-based managing director, Rodrigo Galvão, said yesterday (21 November): "Acon's investment supports Dori's expansion plan, focused on further increasing its distribution footprint and on enhancing its product portfolio."
Proceeds from the investment will also be used to reduce short-term debt financing and to fund Dori's working capital, Acon said.
Vitor Barion, executive chairman of Dori's board, said: "The entire management team is excited about our partnership with Acon. We appreciate their support and look forward to working with Acon to further strengthen Dori's position in the Brazilian snack and candy market as well as in the export markets it serves."
Founded in 1967, São Paulo-based Dori operates three manufacturing plants and has a workforce of around 2,100. The company sells its products nationwide and also exports to more than 60 countries. In the 12 months ending October 2016, Acon said Dori had more than BRL650m (US$195m) in revenues.
LAOF IV is Acon's fourth pool of capital dedicated to making equity and quasi-equity investments in companies in Latin America.