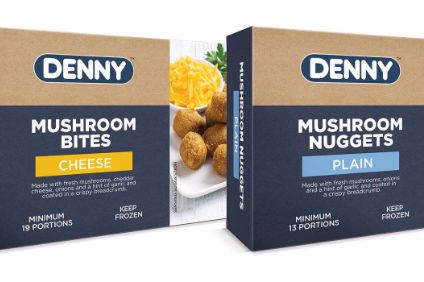 South African food company Libstar Holdings has seen a portion of its business fall into the hands of another private-equity owner after shareholder Abraaj Group sold a stake.
London-based Actis, an emerging-markets investment firm, said in a statement it has "assumed management rights" on the Abraaj Private Equity Fund IV (APEF IV) – a buyout fund owned by Dubai-based Abraaj – and also the Abraaj Africa Fund III (AAF III), focused on sub-Saharan Africa.
Actis did not specify any of the entities in those funds but did say the "transaction includes 14 portfolio companies".
In acknowledgement of that statement, Johannesburg-listed Libstar said in a trading update to the stock exchange that the company is part of the APEF Pacific Mauritius fund, "which in turn is a portfolio investment of, inter alia, APEF IV and AAF III".
It added that APEF Pacific Mauritius holds 37.02% of the shares in Libstar. Providing an update on the other holdings, a Libstar spokesperson said that following its initial public offering of shares in Johannesburg the government pension fund owns 13%, other shareholders including management 39%, and 11% is in the hands of the BEE scheme, or the Black Economic Empowerment.
The company has a portfolio encompassing bakery, soups, dressings, herbs and spices and pasta, among others.
Regarding the Actis development, the spokesperson said Libstar is unable to make any disclosures at this time until appropriate announcements have been made to the market.
Libstar, which also owns the Denny Mushroom brand, continued in the trading update: "In the context of the change of management rights on APEF IV and AAF III, shareholders are advised that Mr Wahid Hamid has resigned as a non-executive director of Libstar, chairman of the Remuneration Committee and member of the Investment Committee with effect from 12 August."
Abraaj Group was founded by Pakistani businessman Arif Naqvi in Dubai in the United Arab Emirates but fell into difficulties in 2018 amid allegations of misuse of investor funds. It was fined earlier this year by the Dubai Financial Services Authority for deceiving investors and was forced into liquidation in June, when Naqvi was indicted in the US on charges of defrauding investors.
Abraaj Group bought a 71% controlling interest in Libstar in 2014. And in April last year, Libstar said the government pension fund – Public Investment Corporation – owned 19.36% of the business and management 9.71%.