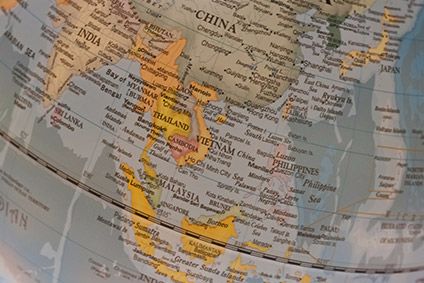 Private label is gaining momentum in the Asia Pacific as consumer perceptions change, with the food and non-alcoholic drinks categories entering a growth phase, according to a report from data and analytics firm GlobalData.
London-based GlobalData, just-food's parent company, said "consumer attitudes towards store brands have evolved radically to a point where they no longer suffer the stigma of perceived inferior quality products" amid improving standards and greater awareness among private-label manufacturers around customers' needs.
In its report – TrendSights Analysis 2019: Private Label Evolution – Innovating private labels from me-too to go-to brands – the data firm said producers of private-label products in Asia Pacific are expanding categories by offering exclusive ranges based on consumers' health, transparency and sustainability values. In the process, they are becoming more trusted to provide quality products on an equal footing with their branded counterparts.
GlobalData added that alcoholic private-label offerings are in the "emerging" stage driven by demand for more inexpensive options.
Shagun Sachdeva, a consumer insights analyst at GlobalData, said: "Consumer approval of private label is high among shoppers across both developed and emerging markets. In Asia Pacific, shoppers' confidence in private-label products appears to be growing, with consumers seeing private label as good alternatives to famous name brands.
"With experience-driven shoppers and health-conscious consumers being open to trying out new products, retailers are adopting increasingly refined approaches to their own-brand offerings through proactive trend tracking and product innovation to create new product categories."
The change in perceptions among consumers for private label creates an opportunity for manufacturers and retailers to work together on product innovation for "premium-quality and lower-priced offerings", GlobalData said.