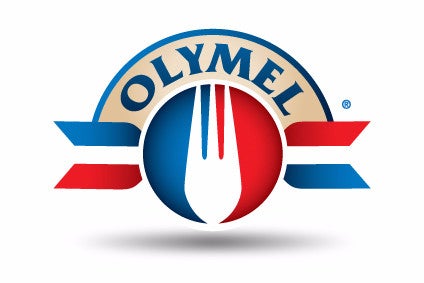 Canada-based pork and poultry processor Olymel said today (31 May) it is working with local and Chinese food safety chiefs to discover how a consignment of pork containing residue of ractopamine was shipped to the Asian country, where the food additive is banned.
An Olymel spokesperson confirmed to just-food the Canadian Food Inspection Agency (CFIA) had issued a temporary ban on exports from its Vallee-Jonction processing plant, where the consignment is understood to have originated.
The spokesperson said production at the factory, which employs 1,500, would be unaffected by the exports ban.
The spokesperson also stressed there were "no implications" to human health on the use of ractopamine, which is used to promote lean muscle growth in certain animals bred for food. However, the spokesperson said China is "one of a number of countries that has banned the use of ractopamine and this consignment should not have been sent".
"Olymel is cooperating with an investigation into the incident by the Canadian Food Inspection Agency (CFIA) and their counterparts in China," the spokesperson said.
The CFIA is responsible for certifying that pork products exported from Canada originate from pigs that have never been fed and/or exposed to ractopamine. The agency says on its website that while "ractopamine is approved for use in specific livestock feeds manufactured in Canada, some trading partners are requesting foods of animal origin exported from Canada be certified as originating from animals that have never been treated with ractopamine".
Meanwhile, Olymel is continuing to work with the CFIA under a national programme for the production of pork products that does not contain ractopamine, the spokesman said.
The CFIA had not responded to a request for comment by just-food at the time of publication.
According to the joint Food and Agriculture Organization of the United Nations and World Health Organization's Expert Committee on Food Additives, ractopamine is allowed to be used as growth promoters in around 25 countries.
Last November, Olymel moved to expand its hog processing operations with the acquisition of hog producer Pinnacle Farms near Strathmore, Alberta, for an undisclosed sum.