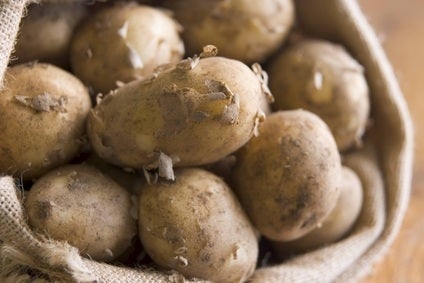 Half year profit and sales have been hit at potato producer Produce Investments on the back of retailer price wars across the UK.
For the period ended 27 December, Produce Investments reported after tax profit of GBP1.9m (US$2.09m) compared with GBP3.9m a year earlier.
Operating profit was lower at GBP2.5m compared with GBP5.8m.
Sales also fell to GBP80.7m compared with GBP89.6m.
CEO Angus Armstrong said: "the much-documented retailer price wars triggered significant pricing pressure throughout the entire supply chain, resulting in value and volume decline over the past 12 months. This has coincided with an exceptional growing season in 2014 which generated a large increase in supply. As we reported on 29 January, the combination of these factors had a significant impact on the first half of the financial year resulting in a fall in operating profit year on year.
"The board expects the market, and the retail market in particular, to remain challenging. However, the recent acquisitions and site rationalisation puts Produce in a more robust position to handle these pressures. With this stronger business model, the board remains confident that Produce is well-positioned to grow organically and also to take advantage of any acquisition opportunities."