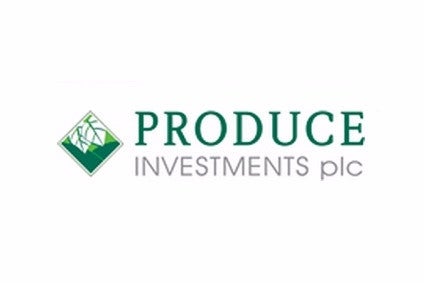 Produce Investments, the UK-listed potato supplier, today (23 March) reported a widening of its half-year losses amid non-cash write-offs and a delay in passing on higher commodity prices.
The company booked an interim first-half loss of GBP796,000 (US$992,000) for the 26 weeks to 24 December, compared to a loss of GBP158,000 for the year-ago period.
Operating profit fell to GBP0.2m, compared to GBP3.4m previously, despite a 1% increase in sales to GBP79.3m.
Company chairman Neil Davidson said current trading was "well ahead of last year as we begin to recover raw material cost increases through our pricing arrangements with key customers".
However, Davidson added: "While we believe that underlying trading profit for the year is likely to be broadly in line with the board's original expectations, full-year profit before tax will be lower than these expectations as a result of the non-cash write-offs."
"First-half trading profits have been significantly depressed by delays in the recovery of unseasonably high ex-farm potato prices, and by costs associated with the implementation of our new enterprise resource planning (ERP) system. In addition, in order to ensure that all balances transferred into the new ERP system were correct, the directors commissioned a full review of the interim accounts. As a result of this work, a number of non-cash write-downs totalling GBP1m have been taken in the first half."
The group said it "continues to be cash generative and remains committed to its long-term strategy of widening both its product and customer base within its established produce operations".
In addition, the group said it would look to "generate significant incremental value for our shareholders as opportunities for appropriate and timely acquisitions arise".