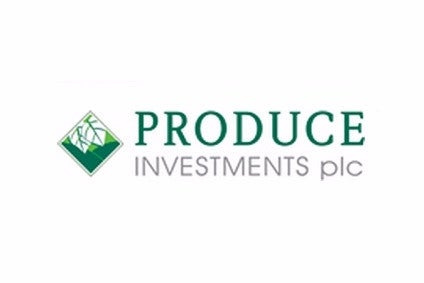 Produce Investments , the UK-listed potato supplier, today (16 March) booked a mixed set of half-year results, with sales down, one-off charges leading to a first-half loss but operating profit higher.
The company posted a loss of GBP211,000 (US$298,000) for the 26 weeks to 26 December, compared to a profit of GBP1.4m a year earlier.
The result included exceptional items of GBP3.4m due to impairment and redundancy costs from the closure of a packing facility, as well as costs from a recall following a metal contamination incident at processing foods unit Swancote Foods .
Operating profit, which came before those costs, as well as interest, was GBP3.4m, up from GBP2.5m in the first half of 2014/15.
A fall in the cost of sales and an improvement in operating efficiencies boosted operating profit amid lower sales.
Revenues slid 2.8% to GBP78.5m. Produce Investments said Swancote Foods saw volumes and sales fall in the wake of the recall.
Chief executive Angus Armstrong said Produce Investments had "delivered a very satisfactory improvement in operating profit for the first six months of the year".
Armstrong added: "The board expects both the market and the retail market to remain challenging. However the market is relatively stable and the recent acquisitions and site rationalisation puts Produce in a more robust position to cope with these pressures."