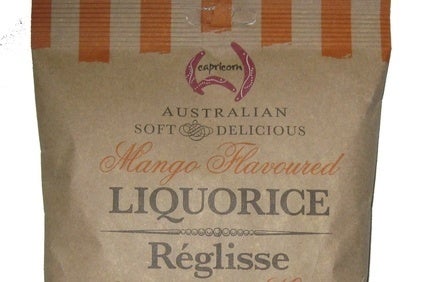 Prydes Confectionery Holdings has entered into an agreement to acquire Australian confectioner Betta Foods after the private equity-owned liquorice maker went into administration earlier this year.
According to Betta's administrators, Cor Cordis, the sale includes "plant and equipment assets, intellectual property, business names, stock, and rights of vendor under contracts with customers". Betta Foods generated revenues of A$40m (US$31.3m) prior to its collapse. Financial details of the transaction were not disclosed.
The sale does make provision for the 95 remaining staff at Betta Foods who will be made redundant today (12 March) and tomorrow. However Cor Cordis said that Prydes will be opening the Betta manufacturing site "later this month" under "a new structure". The firm is interviewing Betta employees next week to determine "who they may employ going forward".
Managing partner Bruno Secatore said the sale followed a period of "strong interest" in Betta Foods. "We are pleased to be able to reach terms for purchase of the assets of Betta Foods, including its trademarks and business names. This purchase shows there is a future for the Betta Foods brand and its product lines," he commented.
Prydes is a New South Wales-based confectioner that has been in operation since 2009. It is owned by Jose and Daniel Sanchez and this deal marks the group's fourth acquisition in the sector in five years.
The sale is due to settle this Friday.
Betta Foods was one of two Australian confectioners owned by private-equity firm Re:Capital to move into administration. The administrators were called in for Betta earlier this year, just months after it was acquired by the Australia-based investment arm of UK private-equity firm Hilco Capital. Re:Capital also placed chocolate supplier Ernest Hillier in administration in January.