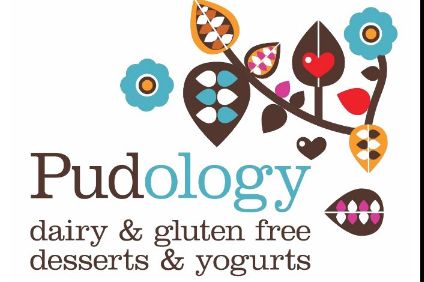 just-food publishes the most notable product development from the international food sector, presented in bitesize format to give you a flavour of the innovation from your peers and competitors announced this week.
UK desserts business Pudology unveils Skinny Puds
A UK desserts business established by a former product developer for Sainsbury's and M&S in her Cheshire kitchen has expanded its range with the launch of Skinny Puds.
The desserts are gluten-free and dairy-free, with no eggs or refined sugar and contain less than 60 calories per pot.
Founder Lucy Wager, who is intolerant to dairy, eggs and gluten, uses a potato protein in the desserts.
"We wanted to make delicious treats that felt like real treats instead of a second-class substitute for a 'proper pudding' and ones that everyone can enjoy without feeling guilty, she said."
Skinny Puds will be available at Sainsbury's and Waitrose and via Ocado from April with an RRP of GBP2,00 (US$2.80).
Bahlsen rolls out gluten- and lactose-free Zoo Imagination biscuits
Family-run German biscuit company Bahlsen is launching gluten- and lactose-free biscuits for children shaped in fairytale animal characters.
Zoo Imagination, a variant of Bahlsen's Zoo biscuits, are available in UK Tesco stores at a recommended retail price of GBP1.79 (US$2.51) for a 100-gram pack.
Bahlsen said the biscuits are made using corn and teff flour and have been certified with the 'Crossed Grain symbol', clearly showcasing its free-from credentials on the pack.
Julien Lacrampe, the company's trade marketing manager, said: "For many parents, the free-from category has a limited offering in terms of products that taste great, are liked by their children and gives them peace of mind with a gluten-free certification.
"We're thrilled to be able to offer a trustworthy product that fills this gap in the market, appealing to children and parents alike, and the quality that Bahlsen is known for."
Thai Taste introduces vegetarian 'fish' sauce
UK ethnic food brand Thai Taste has launched a vegetarian version of its fish sauce.
Thai Taste, based in Middlesex and owned by food importer, distributor and brand builder Empire Bespoke Foods, says it is aimed at 'flexitarian' cooks who love Thai cuisine as well as the UK's estimated three million vegetarians and/or vegans.
The vegetarian fish sauce (or nam pla jey) is made from seaweed, which is well known for its health benefits, being rich in vitamins and minerals.
The sauce contains only natural ingredients and has no artificial colours, flavourings or preservatives. It is also gluten-free.
Available in a 180ml pack size, the sauce has an RRP of GBP1.89 (US$2.63).
Danone reformulates milk for toddlers to cut sugar
French dairy company Danone has reformulated its fresh dairy milk for toddlers to eliminate added sugars.
Danone said the new formula for 'My First Danone' – designed for babies of six to 24 months and marketed in Spain – has been developed in accordance with the company's nutrition policy, which includes the reduction of added sugars.
The product has also undergone a facelift, along with a new 100 gram format to better meet the consumption requirements of babies. While My First Danone comes complete with the essential vitamins, it contains no preservatives, colourings or palm oil.
Natra launches heathier confectionery options
Spanish chocolate manufacturer and cocoa supplier Natra has launched a new line of healthier products.
Better For You includes organic products with less sugar and no palm oil.
The company, which supplies many products on a private-label basis, is launching tablets, countlines, spreads and mini chocolates in the range.
It said the products are targeted at markets in which there is a growing move towards organic products, in both Europe and North America.
The range also contains 'lots of nuts' products.
Campbell-owned Pacific Foods launches vegan stocks
US-based Pacific Foods – owned by Campbell Soup Co. – has launched two vegan stocks.
The company said it is meeting consumer demand for "plant-based pantry essentials".
Senior brand manager Ben Hummel said: "We often hear from our fans that our mushroom variety is the only vegan-friendly alternative to classic vegetable broth. How can that be with so many people now opting to eat plant-based? We felt it was up to us to create something new."
The varieties are Organic Tomato and Organic Red Pepper and Tomato.
Packed in 8 oz cartons, the stocks have an RRP of US$2.49.
Danone debuts Skyr yogurt in UK under Light & Free range
France's Danone is debuting a Skyr Icelandic Style yogurt in the UK under its Light & Free range.
Available in 'Blueberry Blast' and Raspberry Razzle", the single 150-gram pots have launched in Tesco and will hit store shelves nationwide on 5 March at a recommended retail price of GBP0.95 (US$1.31).
Light & Free's Skyr Icelandic Style range has no added sugar, zero fat and offers 14g of protein.
Prabha Cheemalapati, brand marketing manager at Light & Free, said: "We are incredibly proud of the rapid growth of our Light & Free range and are thrilled to bring our consumers a new product experience to enjoy. [The] reception of the Light & Free range has been well beyond our expectations, truly showcasing the consumer demand for products without added sugars or fat."
The Black Farmer unveils reduced fat sausages
UK meat products brand The Black Farmer has expanded its range of gluten-free pork sausages with a Reduced Fat Premium Pork sausage.
The sausage has 30% less fat than The Black Farmer Premium Pork sausage.
The product will initially be available at Sainsbury's, with Tesco and Morrisons following suit in April, in packs of 400g at GBP3.15 (US$4.36).
Wilfred Emmanuel-Jones, aka The Black Farmer, said: "Many people are on the lookout for healthier options but they also don't want to miss out on enjoying a proper juicy sausage full of flavour. Whilst sausages need some fat to make them taste delicious, we've come up with a recipe that doesn't compromise on flavour and will help people to make a healthier choice if they wish to."