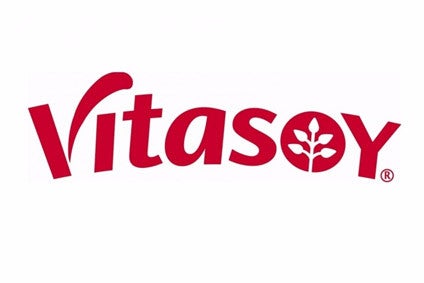 South Korean tofu maker Pulmuone Co. is expanding its business in the US through the acquisition of some assets in the market from Hong Kong-based Vitasoy International.
Pulmuone will pay a total consideration of US$50m for parts of Vitasoy USA, including manufacturing assets and intellectual property rights to brands, including the San Sui tofu brand. Vitasoy International will continue to operate its Asian business unit in the market, which is focused on importing beverage products from Hong Kong to North America.
According to Korean reports, Pulmuone indicated the deal will boost its presence nationwide and enable it to expand beyond its heartland on the west coast. Pulmuone operates a number of brands in the US through its subsidiary, Pulmuone Foods. These include natural food maker Wildwood, pasta and sauce manufacturer Monterey Gourmet Foods and frozen chicken processor Fit Patties.
In order to complete the transaction, Pulmuone formed a subsidiary called Coast Acquisition Co. South Korea's National Pension Service, which jointly funded the deal, will own a 50% stake in the enterprise.
Confirming the deal, Vitasoy said the book value of the assets included in the sale totalled US$24.4m. The businesses made a post-tax loss of US$61.9m in the 12 months to 31 March 2015.
Vitasoy said the sale would enable it to focus on core business areas. "The board is of the view that the disposal will enable the group to focus and accelerate its growth of core businesses in Hong Kong and mainland China as well as to support its further expansion into other new markets," the company said in a statement to the Hong Kong stock exchange.
Last autumn, Pulmuone lodged interest in buying Quorn Foods, the UK-based meat-free business eventually sold to Philippines group Monde Nissin.
—
Until 31 March, you can get 15 months of access to just-food.com for the price of 12 – and, along with giving you three months for free, you will also receive two exclusive research reports. Full details can be found here.