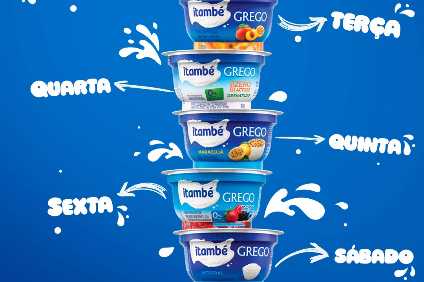 The proposed acquisition of Brazil-based dairy company Itambé Alimentos by French peer Lactalis is reportedly being referred to private arbitration proceedings.
Quoting documents from a Brazil appeals court, Reuters reports the deal will go before the Brazil-Canada Chamber of Commerce to decide if the purchase contravenes a former shareholders agreement in Itambé, Brazil's largest dairy exporter.
Until last September, Itambé was co-owned by the Cooperative Central dos Produtores Rurais de Minas Gerais (CCPR) and Brazilian dairy business Vigor Alimentos. However, that month, Vigor was sold to Mexico's Grupo Lala and CCPR exercised an option to buy its co-investor's shares in Itambé. Lactalis' purchase was then to be conducted through CCPR.
Lala alleges the negotiations broke that shareholders agreement in Itambé.
In December, a Brazilian court was said to have issued an injunction suspending the sale of Itambé to Lactalis. At the time, Reuters reported the injunction followed a motion by Vigor questioning the deal between CCPR and Lactalis. The news agency had previously said the proposed acquisition could be valued at around US$600m.