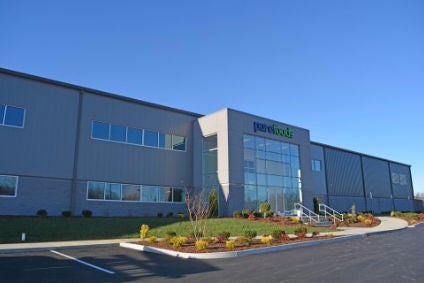 US snack maker Pure Foods announced it has acquired rights to the Guiltless Gourmet brand on Friday (29 January) as it celebrated the opening of its new US$22m headquarters and manufacturing site in Kingsport, Tennessee.
The 88,000 manufacturing facility will produce nutrient-dense and reduced fat snacks for distribution in Canada, the US and Mexico, the company said.
Pure Foods, which uses only GMO-free ingredients, said the new facility offered "industry-unique" technologies that enable it to integrate fresh fruit and vegetables into snack items while also preserving 95% of the nutrient value.
"Today marks an exciting new chapter for Pure Foods with the opening of this flagship venue," said John Frostad, president and CEO of Pure Foods. "This is a one-of-a-kind facility, built to handle novel ingredients and deliver smart, delicious snacks. We look forward to the opportunities this location affords us for providing healthier snack choices to North American consumers."
Pure Foods said it had acquired the licence for the Guiltless Gourmet brand of baked tortilla chips from kosher food group The Manischewitz Company. The deal complements Pure Foods' family of gluten-free, non-GMO verified snacks, Pure Foods suggested.
Pure Foods projected it would hire 50-75 employees in the first year working in management, production, and research and development. Over a five-year span that number may expand to approximately 275 employees, the group added.
"There's a sizeable and rapidly evolving market for healthier, nutrient-dense snacks," Frostad added. "It's exciting to know that in Kingsport, we have a versatile facility that meets this growing demand and equips us to look ahead to future trends."