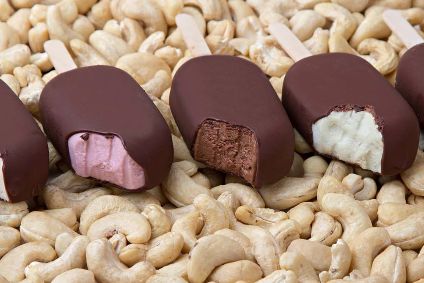 Pure Foods Tasmania (PFT) has made another acquisition, snapping up fellow Australian manufacturer The Cashew Creamery.
PFT, which listed on the Australian Securities Exchange last April, has agreed to pay around AUD420,000 (US$321,394) for the plant-based ice-cream maker, also based in Tasmania.
Under the terms of the cash-and-scrip deal, approximately 52% of the purchase price will be made in cash, PFT said.
Set up in 2016, The Cashew Creamery booked annual sales of AUD124,578 for the year to 9 March 2021. PFT said the business was "growing rapidly", with those sales equating to growth of 51%. Its products are predominantly sold in independent and health-food stores.
Announcing the deal, PFT said there are "substantial synergies" between The Cashew Creamery and another business it acquired earlier this year, Lauds Plant Based Foods, a Tasmanian firm that manufactures dairy-alternative products principally from nuts and oats.
PFT already has a presence in the plant-based market, selling dairy products made from ingredients including almonds and oats under its New Pastures brand.
Formed in 2015 to "acquire, grow and develop premium food businesses in Tasmania", PFT has since bought local pâté supplier Tas Pate, salmon and trout firm Woodbridge Smokehouse and Daly Potato Co., the latter firm being purchased last September. Upon its listing, PFT announced its strategy of acquiring more food and beverage businesses.
In January, PFT reported a 39% rise in half-year group sales to AUD3.8m, which contributed to a near-tripling of EBITDA to AUD160,453.