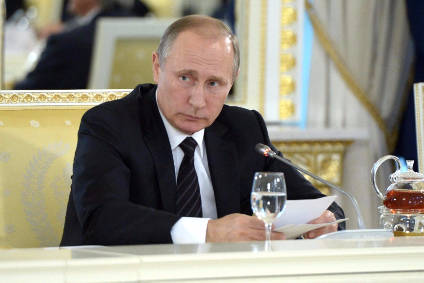 President Vladimir Putin has once again extended a ban on some western food imports in retaliation for sanctions put in place over Russia's military incursions into Ukraine.
Russia's suspension has been extended to the end of December 2019. The ban, which dates back to 2014 in its first instance, was due to expire at the end of this year.
In August 2014, Russia restricted imports of chicken, beef, pork, dairy products, fish, nuts, fruits and vegetables from the US, EU, Australia, Canada and Norway. And in 2015, Iceland, Liechtenstein, Albania and Montenegro joined the list followed by Ukraine in 2016.
The move by Russia follows the EU's extension to its own economic sanctions until the end of 2018, restrictions that were originally instigated over Russia's annexation of Crimea and its support for separatists in eastern Ukraine.
Putin's tit-for-tat response shows he is not going to bow to western pressure having also extended the ban in June 2016 and July last year.