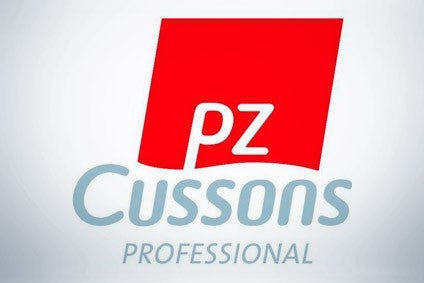 PZ Cussons announced its long-serving chief executive Alex Kanellis will retire from the UK-based consumer goods firm on the last day of January.
Kanellis has been at the business since 1993 and has been CEO since 2006. A search for his successor has already begun but in the meantime, Caroline Silver, who is currently chairman, will become executive chair, according to a statement.
During his tenure, PZ Cussons said Kanellis had overseen "significant development of the group, including the operational restructuring of the business" along with "resetting of the group's strategy to begin the process of returning the group to profitable growth".
In October, the company said it was mulling options for its Australian yogurt business Five:Am, which had performed below its expectations. It had already disposed of its Greece-based food subsidiary Minerva to Mirties Enterprises Company, controlled by Diorama Investments in Luxembourg, and its Polish personal care brand Luksja.
PZ Cussons' food portfolio now consists of the cooking oil brands Mamador and Devon King's, baby food such as snacks, cereals and yogurt under the Rafferty's Garden line, and Olympic Yo yogurt drinks. In Nigeria, it supplies fresh milk under the Coast line-up and the infant-formula brand Nunu.
In a simultaneous announcement today (12 December), PZ Cussons provided a trading update to the London Stock Exchange for the first six months of its fiscal year to 30 November: "Challenging market conditions across key geographies led to a decline in first-half revenue and operating profit compared with last year," the company noted.
It continued: "A stronger second half is expected subject to no further worsening of the economic and trading environments across our key geographies. Full-year revenue and adjusted profit before tax is expected to be modestly below the prior year on a like-for-like basis."
Interim results for the six months will be announced on 28 January.
The company saw profits slump in its most-recent financial year ended in May. Reported profit before tax dropped 37.5% to GBP37m (US$48.9m) based on revenues of GBP689.4m, which were down 6.8%.
Adjusted operating profit fell 10.7% to GBP76.5m, while reported operating profit declined 32.6% to GBP43.7m.
PZ Cussons added that it hopes to have a CEO replacement on board before the end of June.
Silver commented on Kanellis' departure: "During his 13-year tenure as chief executive officer, Alex has led numerous initiatives which have shaped the business, including the acquisition of the brands which now underpin the group's growth and future potential. The group is now ready to move onto the next chapter under new leadership and we are confident that the opportunities to return to profitable growth are significant."