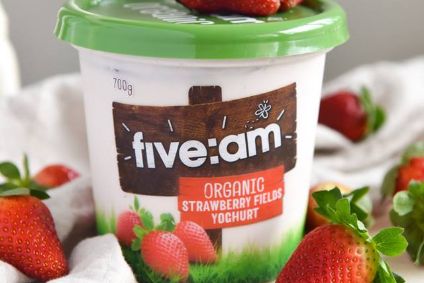 UK consumer-goods giant PZ Cussons has revealed that it has booked impairment charges against its Australia-based yogurt business Five:Am and baby-food firm Rafferty's Garden.
The charges – totalling GBP36.6m (US$46.6m) – were revealed by PZ Cussons as the publicly-listed company released its annual financial results to the London Stock Exchange yesterday (23 September).
"The impairment of Five Am reflects the revision of forecasts for the future as a result of increased competition, the de-listing of our Simply range and a more negative outlook on category and macroeconomic assumptions," it said.
"The impairment of Rafferty's Garden reflects the disappointing results of attempts in China to grow the brand and a more negative outlook on category and macroeconomic assumptions partially offset by some success in the relaunch of the brand in Australia this year."
PZ Cussons said its revenue in Australia for the year to 31 May was lower largely due to the "decline in our food brands". Its Asia-Pacific revenues were down from GBP193m a year ago to GBP185.2m.
It is the second impairment charge in a year against Five:Am. A year ago, PZ Cussons revealed it had booked an impairment charge of GBP22.3m against Five:Am, saying its performance had been "marginally lower in the year than that anticipated by management, with wider economic conditions and forecasted growth rates hardening in the year".
PZ Cussons also said it had reviewed Rafferty's Garden and concluded "not to impair, but noted the limited headroom".
Last October, PZ Cussons was reported in the Australian media to be weighing up its options over the future of the organic yogurt brand, which it acquired in 2014, although this was not confirmed by the company.
The company said last year it had revisited its forecasts for Five:Am for the fiscal years 2020 to 2024 and "revised the forecasts accordingly based on the latest view of the market in which Five:Am operates, which is extremely fragmented and has high levels of competition".
In the year to 31 May 2020, PZ Cussons' group revenues had dipped to GBP587.2m from GBP603m in 2019.
Company chair Caroline Silver said: "There is no doubt that this was one of the most challenging periods that the company has faced across its long history.
"Having reviewed our strategy last year, we expected there to be a period of transition and change as we moved to reset our business model and create the conditions to improve performance. Onto this however was added the immense challenges of responding to the global Covid-19 pandemic, which fully encompassed the final quarter of our financial year."
PZ Cussons also yesterday released a trading update for the first quarter of its new financial year, which 23% in group revenues in the three months to 31 August, on a year-on-year basis, and revenue in its Asia-Pacific region up 6% to GBP48.9m. "Rafferty's Garden stabilised in the first quarter," PZ Cussons said. It made no comment on the performance of Five:Am.