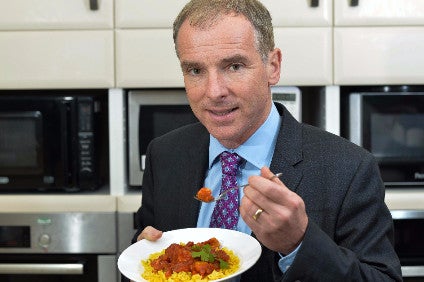 Kevin Brennan, the CEO of UK meat-free business Quorn Foods, is to step down from the role in January.
He will be replaced by Marco Bertacca who was formerly managing director of Alaska Milk Corporation, a food business based in the Philippines.
Bertacca has also previously worked for Unilever, CSM Bakery Solutions and BakeMark.
It is understood Brennan wants to devote more time to other interests including the band he plays in.
He has been in charge at Quorn, a pioneer in the branded meat-free space, during a period in which vegetarian and vegan food has become increasingly mainstream. Brennan recently questioned the health, sustainability and credentials of rival products in the meat-free category.
Quorn signed a deal this year with UK high-street baker Greggs to supply the fillings for its Vegan Sausage Rolls. It has also struck a deal to supply fast-food giant KFC with a meat-free burger.
Quorn's meat-substitute product was launched 34 years ago after being developed from fermented fungus as a joint venture between Rank Hovis McDougall and Imperial Chemical Industries.
The business, based in England's North Yorkshire region, was sold to Philippines-based noodle maker Monde Nissin in 2015 for GBP550m (US$831.2m at the prevailing exchange rate).