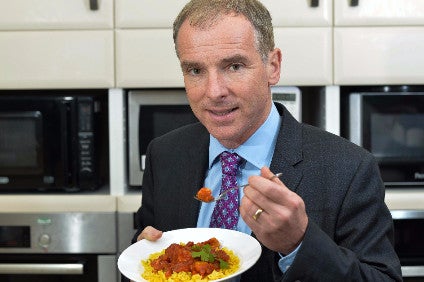 UK meat-free supplier Quorn Foods is taking the initiative to remove black plastic packaging from its product range as part of the firm's sustainability commitments.
Quorn, owned by Monde Nissin of the Philippines, said today (6 June) it is seeking to eliminate more than 297 tonnes of the non-recyclable packaging from its supply chain by the end of June.
"This step is part of the wider focus of the Quorn brand to be a leader in sustainable nutrition and is the first such significant effort to reduce, and eventually eliminate, black plastic from its supply chain by a major food brand," the North Yorkshire-based company said.
From this month, Quorn added in-store packaging for the vast majority of its chilled range will move to white and opaque recyclable plastics under an initiative started in April, with some if its products such as chilled Quorn Mince and Pieces already adhering to the change.
Quorn is embarking on the sustainability push after the body promoting a so-called circular economy, WARP – Waste and Resources Action Programme – said in April last year that black plastic was not being recycled by local authorities and was instead being sent to landfill.
The meat-free food maker is committed to achieving 100% recyclable, reusable or compostable packaging by 2025.
Chief executive Kevin Brennan said: "As a founding signatory of WRAP's UK Plastic Pact, we are very excited to announce this positive change towards increased sustainability of our products. Moving so quickly to remove black plastic is a significant challenge, but one that, as a sustainable company, we view as being of the utmost importance."