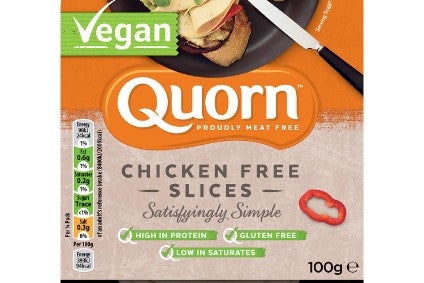 UK meat-free supplier Quorn Foods is investing GBP7m (US$9.2m) in a new global innovation centre at its headquarters in Stokesley, North Yorkshire.
Construction will begin at the end of the summer and the new facility could lead to extra jobs in addition to the 100 positions created over the past year. The plant will focus on protein fermentation and the development of new products to meet the increasing appetite for meat-alternative products.
Quorn said the meat-free category is growing globally around 10-20% and about 10% in the UK as consumers become more concerned about the "health and environmental issues associated with excessive meat consumption".
The company, owned by the Philippines-based food and drinks group Monde Nissin, made the announcement alongside the publication of first-half sales, which showed like-for-like sales up 12% at GBP112m. Quorn said the result keeps it on target to become a US$1bn corporation by 2027. It noted sales in Australia rose 50% and those in the US climbed 23%.
Chief executive Kevin Brennan said: "With category momentum we are confident we can become a $1bn business in under ten years. We are seeing lots of Silicon Valley investment and hype in this space but we have already built up 30 years of expertise in the meat-free category."
Quorn's latest investment follows the GBP150m spending announced a year ago for its plant in Billingham in the north east of England, which the company said would lead to 300 new jobs within five years.