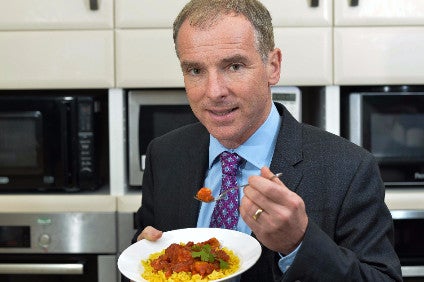 UK meat substitute firm Quorn Foods has insisted claims a settlement of a class action in the US over how it labels products sold there has yet to be finalised.
The Center for Science in the Public Interest (CSPI), a watchdog and consumer advocacy group, has suggested Quorn will have to make several modifications to its labels, including a prominent disclosure the principal ingredient in the products, mycoprotein, is processed mold, following a class action brought in federal court in the Central District of California accusing Quorn of deceptive marketing.
But Quorn CEO Kevin Brennan told just-food: "CSPI have long made disproven claims against Quorn and their views are not supported by US FDA [Food & Drug Administration] or UK FSA [Food Standards Agency]."
The CSPI, which was not a party to the suit, said it filed an objection to a proposed settlement agreement in the class action, arguing it would have judicially condoned what it describes as "continued deceptive labelling" of Quorn by letting the company use the word mycoprotein to "disguise the fact that the main ingredient of Quorn is mold".
It claims it withdrew its objections after Quorn – owned by Philippines-based group Monde Nissin – agreed to additional material labelling changes and the court then approved the settlement.
"The labelling improvements we've negotiated with Quorn will help consumers understand what 'mycoprotein' is and that it sometimes does trigger adverse reactions, the CSPI's statement said.
But Quorn boss Brennan said nothing has yet been agreed.
"There is a minor packaging class action in [the] US, a common occurrence for brands there, but it is not concluded so [I] can't comment on what [the] outcome will be," he said.
Brennan suggested agreement will probably be reached in October.