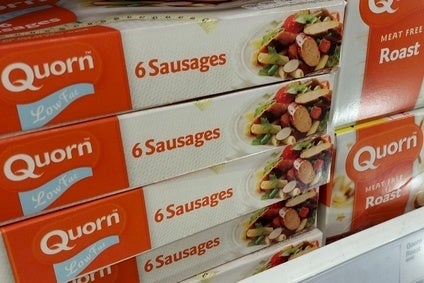 Quorn Foods' owner Exponent Private Equity has hired Houlihan Lokey to advise when it could sell the business but there is no auction in place, the UK meat-free firm's chief executive has told just-food.
Reports in the UK last weekend said Alpro owner WhiteWave Foods had held early talks with Exponent to buy Quorn.
An unnamed source told Sky News the negotiations were "highly preliminary" and WhiteWave had not tabled a formal offer.
Exponent, which acquired Quorn from Premier Foods plc in 2010, was preparing an auction of the business, Sky News said.
However, speaking to just-food today (13 March), Quorn CEO Kevin Brennan said Exponent had hired advisers to weigh up how and when it could sell the business but insisted there had been no talks with any potential suitors.
"There isn't any sales process. Exponent has not discussed with anyone at this stage but they are a private-equity company that will one day sell the business. What they did do is hire Houlihan Lokey as an adviser because they need to look at how and when they sell," Brennan said. "We obviously are a business that will ultimately get sold; that's the nature of private-equity ownership. I stay focused on growing the business, work the strategy out and later in the year they will tell me what the best way to do it is and when."
Click here for a broader interview with Brennan in which he discusses his priorities for Quorn in 2015.